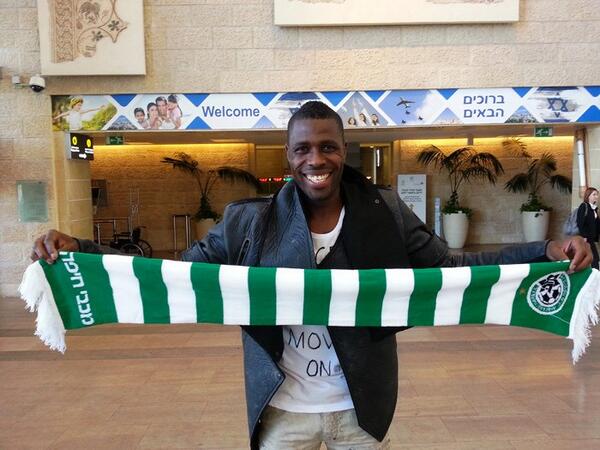 After Shkendija signed Cameroon striker Mohammadou Idrissou, we talked to two Israeli journalists to learn what happened at the striker's former club.
Although Mohammadou Idrissou spent most of his career in Germany (either top or second division), the former member of the Cameroon national team last played for Maccabi Haifa in Israel. He only lasted few games before he was released late last year.
So, we decided to talk to two respected Israeli journalists to understand what happened to Idrissou at Maccabi Haifa. Over the past year, we have been very active on Twitter where we have been fortunate to befriend Raphael Gellar and Joshua Halickman. These are journalists from Israel who closely follow the league in their country. We got to know Halickman while discussing Besart Abdurahimi (who at that time played for Hapoel Tel-Aviv), while we got to know Gellar while Macedonia U21 played two matches with their counterparts from Israel last year.
We posed this question on Twitter to Gellar and Halickman:
What Gellar and Halickman told us about Idrissou was not pretty (see their responses below).
Gellar, who answered us through several direct messages on Twitter, told us this via a screenshot of his comments:
Meanwhile, Halickman just replied to our original post by saying this about Idrissou:
@MacedonianFooty he was a disaster on & off of the pitch, couldn't score, attitude problems, foolish red & yellow cards.

— Joshua Halickman (@thesportsrabbi) January 17, 2015
As you can see, neither Israeli journalist paints a good picture of Idrissou. It is then no surprise that the player was available to Shkendija since there was likely little interest in him from other countries. You just don't see many foreigners with his résumé consider the Macedonian league unless something is not right.
Now, to be fair, Mohammadou can use this as a new opportunity to erase what happened in Israel. However, if he doesn't change and continues to behave poorly, then Shkendija will very much regret signing Idrissou who turns 35 years old on 8 March.