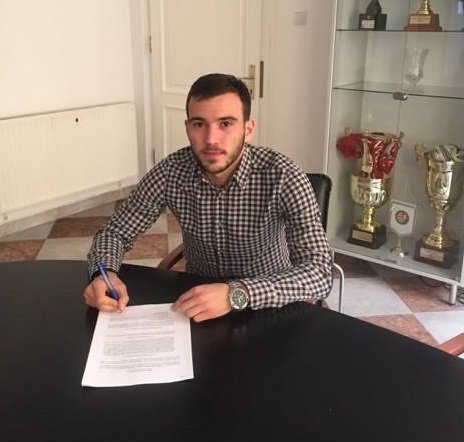 Another former Metalurg player that was unfairly suspended has found a team abroad. Viktor Angelov was picked up by Újpest.
Viktor Angelov and Enis Bardhi are teammates on the U21 national team of Macedonia. That relationship and friendship proved beneficial in making them teammates at club level as well. Angelov, who was victim of a terrible and shameful ruling by the FFM disciplinary committee simply for standing up for what is right, was signed by Újpest this weekend at the recommendation of Bardhi.
With Angelov moving to Hungary, that means his 6-month suspension by FFM will not matter since the ban does not carry over to other countries. He will get a fresh start and the presence of Bardhi should make his transition to a new team easier. Újpest is one of the top clubs in Hungarian football, so everything worked out well in the end.