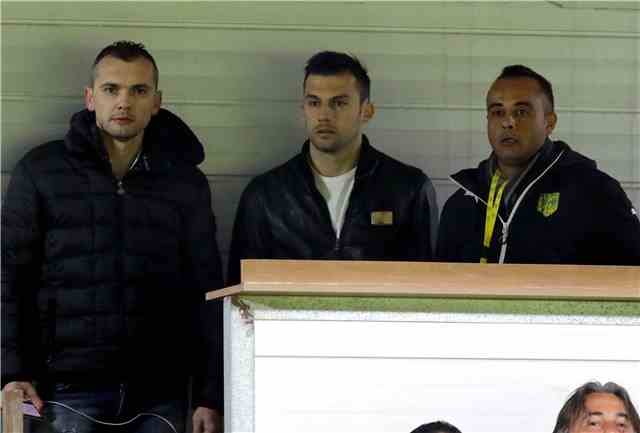 Ivan Trichkovski will return to familiar territory, that being the Cypriot league, with the hope of getting his career back on track.
In the span of several days, AEK Larnaca has added two Macedonian national team players. Following the signing of Daniel Mojsov, AEK Larnaca also brought in Ivan Trichkovski. He will be coming on loan for the rest of the 2015-16 season.
Make no mistake, though, this loan ends his brief journey with Legia for good. Ivan was only signed until the summer, so this agreement with AEK Larnaca means that Legia chose to give up on Trichkovski.
Things with Legia got off to a positive start for Trichkovski, but they will end with disappointment from both sides. Ivan scored in his debut for Legia, but that was the only goal that he would score in 11 league appearances. Trichkovski preached patience in saying he will be much better following the winter break. Ivan felt his improved conditioning (caused by missing months of football as a former member of Al-Nasr) would lead to improved play, but Legia had other thought.
Trichkovski became transfer listed by Legia this month, and AEK Larnaca showed the most urgency to secure his services. This loan means Ivan will be returning to Cyprus where he enjoyed a lot of success with both Enosis and then APOEL. He made his name there. Trichkovski, now 28 and coming off a turbulent year, will be hoping to jumpstart his career in the friendly confines of Cyprus.
On this Sunday, Trichkovski was in attendance to watch the match between AEK Larnaca and Nea Salamis. The game would end 0:0. Ivan will be formally introduced tomorrow.