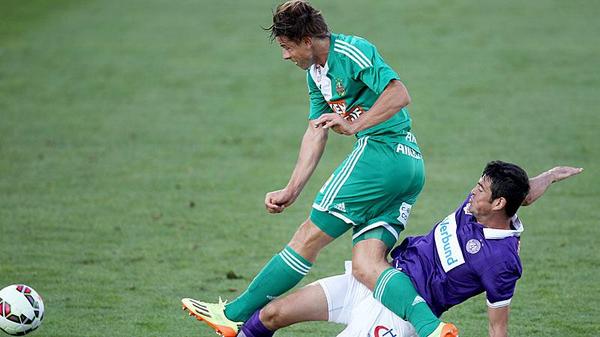 National team mainstay Vanche Shikov finds himself in a difficult situation at Austria Wien after the appointment of interim manager Andi Ogris.
After Vanche Shikov failed to make the matchday squad of Austria Wien in the past couple of games, we contacted the player to ask whether it was injury related or a technical decision by the coach. Shikov confirmed to us that he is fully healthy and training with the club, but he is not getting a chance in the actual games.
Shikov is frustrated to not be playing, but he stated that he will be professional and consider his future in the summer. Ogris is an interim manager, but Austria Wien has already said that he will not lead the team next season. Instead, the club management have already begun the process of searching for a new coach, while Ogris, a popular former player at the club, serves in an interim role.
Shikov was brought to Austria Wien by coach Gerald Baumgartner and his top assistant, a Macedonian named Renato Gligoroski. However, after some bad results, both Baumgartner and Gligoroski were dismissed. Shikov, a player who was never embraced by the fans, was left on the outside looking in after that decision. Austria Wien fans view Shikov as someone who is too slow to play in their system.
So, even after Austria Wien brings in a new manager next season, Vanche is fully expected to leave the club this summer. The fans' feelings towards him are not likely to change, and it's tough for a player to succeed if the fans are indifferent towards you.
Shikov did have one good memory for Austria Wien this season when he scored the game winning goal in the big in-city derby against heated rival Rapid Wien.