Phil Petreski, formerly capped by Macedonia U21, was chosen as the NYL player of the year by Melbourne City.
Phil Petreski, a midfielder born March 13 of 1995, was a player who was formerly capped by the Macedonian U21 national team under then manager Boban Babunski. Not much was known about Petreski at that time, as many of our readers had questions about him.
Firstly, Petreski played for Northcote City when he received that call-up by Macedonia U21. Things have changed since then. He is now under contract with the youth team of Melbourne City, a club that has the same owners as Manchester City. That ownership group has expanded to countries such as Australia (Melbourne City FC) and America (New York City FC), besides just England (Manchester City FC).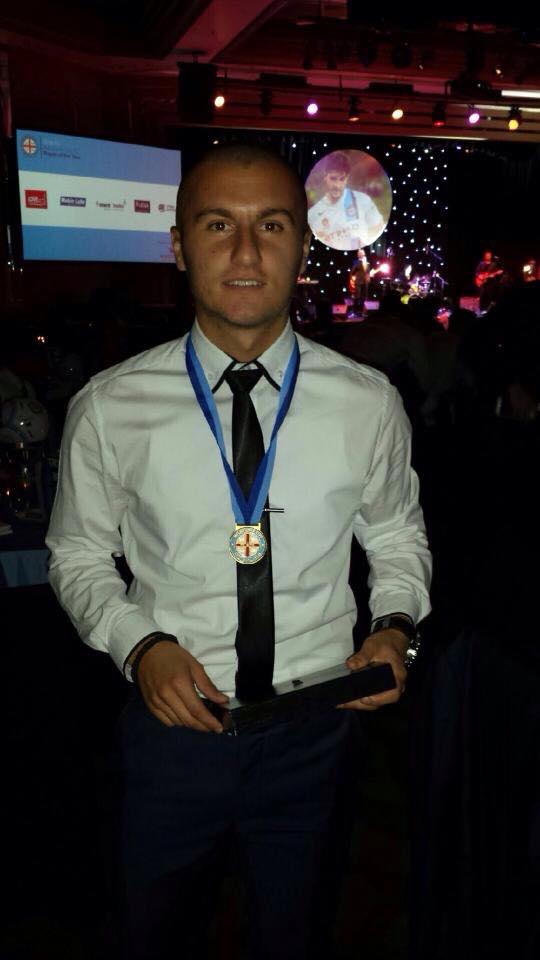 Petreski appears to be highly rated within Melbourne City as he was chosen as the National Youth League (NYL) "player of the year" for the 2014-15 season. He received his award on Tuesday as Melbourne City held a celebration to honor the winners of the awards. Players from both the senior and youth team were recognized.
Congratulations to Phil Petreski, winner of the NYL Player of the Year! #CityPOTY pic.twitter.com/ScPX2zp3TC

— Melbourne City FC (@MelbourneCity) May 12, 2015
Since Petreski was born in 1995, he would still be eligible for the U21 national team. It remains to be seen whether the current manager, Blagoja Milevski, plans to call him up for the upcoming games.