Striker Ilija Nestorovski scored his 17th goal of the season to help Inter Zaprešić remain in first place.
Inter Zaprešić is currently involved in a three team race for promotion to the Croatian top flight. This midweek period saw another round take place and the results proved beneficial to Inter Zaprešić. They won their game 2:1, while Inter's two closest contenders, Gorica and Radnik Sesvete, both drew. So, they gained two points on each team.
As for the 2:1 win for Inter Zaprešić, Ilija Nestorovski, 25, scored what proved to be the game winner against Hrvatski Dragovoljac. The goal came in the 59th minute. Interestingly, former Shkendija manager Roy Ferenčina now coaches Hrvatski Dragovoljac.
Video of the goal by Nestorovski (at 1:45):
That strike brought Nestorovski's tally to 17 goals this season. He leads the league by having five more goals than both Tomislav Kiš and Jakov Puljic.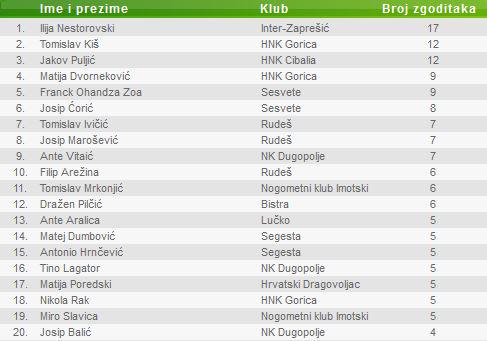 The Prilep-born Nestorovski has an expiring contract this summer, so his future will likely be tied to whether Inter Zaprešić gets promoted. If they do, he will most likely re-sign. If they don't, then he is expected to seek a tougher challenge.