The player on the women's national team of Macedonia will be searching for a new club this summer.
Natasha Andonova announced her impeding departure on her Facebook profile, writing that she is thankful for the past five years that she spent in Germany, but that it is now time for a new challenge. Andonova had an expiring contract in the summer.
This season, Andonova saw her playing time diminish as the 2014-15 campaign progressed. Turbine Potsdam is one of the top clubs when it comes to women's football, so it can be difficult to get the desired action.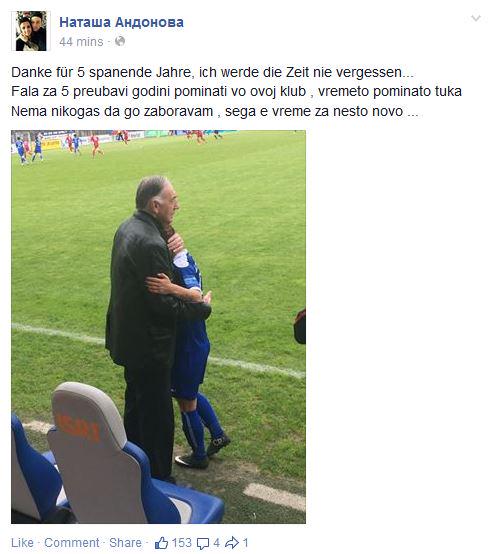 Natasha is known for her long distance shots. She seems to always score really good goals due to her ability on free kicks and long range efforts. She has done so for both Macedonia and Turbine Potsdam, but will now be seeking another destination.