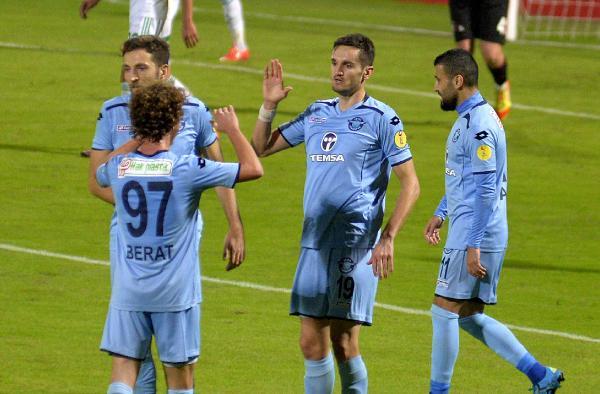 Daniel Mojsov was released by Adana Demirspor, making him a free agent during the winter transfer window.
After a tumultuous brief stint with Adana Demirspor, Daniel Mojsov will be free to look for a new club in January. Mojsov, along with four other players, was notified of his release by Adana Demirspor. So, when the team gathers for a winter training camp to prepare for the second half of the season, those five players will not be present. Instead, they were given the green light to continue their careers elsewhere.
Mojsov moved to Adana Demirspor this past summer. He was a regular starter at the outset, then became a bench player, then reclaimed his spot, and then dropped to the bench again. It was a rocky stint that did not work out for either party.
Turkey continues to be a nightmare destination for Macedonian players. Two guys that recently signed there, Mojsov and Muarem, have now been released by their clubs. Before that, Goran Pandev and Agim Ibraimi had disastrous experiences in Turkey with Galatasaray and Eskişehirspor, respectively.
At Adana Demirspor, Mojsov played in 9 out of 17 possible league games so far. He scored 2 goals in those appearances.