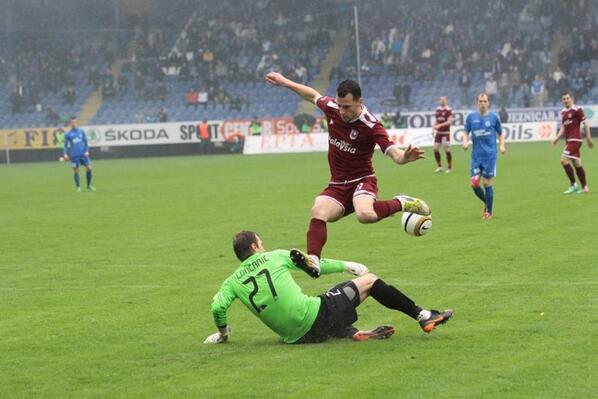 Krste Velkoski was not called up by Sarajevo manager Meho Kodro for Saturday's game versus Mladost.
This is another low. Krste Velkoski, the guy who started closest to goal in the Belarus qualifier last Friday, was made a healthy scratch by FK Sarajevo on Saturday. Although that team probably has the most talented roster there (but sit in 2nd place on the table), this is the Bosnian league we are talking about. It is nothing special and is very similar, if not worse, than the Macedonian. As a reminder, Metalurg, now struggling in Macedonia, eliminated Željezničar, one of the top clubs in Bosnia, this past summer in the Europa League qualifications.
Who does the scouting for the national team? It was evident to everyone on this site that Velkoski was not in good form, mostly playing in cup matches. Yet, manager Boshko Gjurovski went out of his way to praise Velkoski at his pre-Belarus press conference and then handed him a start as the striker closest to goal. That deserves a #SMH, or shaking my head for those not familiar with the meaning. Expectedly, Velkoski looked lost out there and didn't even feature in the Australia friendly on Monday.
On Saturday, after Sarajevo won 4:0 over Mladost, manager Meho Kodro was asked why Velkoski didn't even make the bench. This is what he said, "For this game we selected 18 players who gave their all and contributed to the win. It is better to talk about them than those that were missing from the squad."
That certainly doesn't bode well for Velkoski concerning his status for the rest of this season. It is highly likely that he will be in the market for a new club this summer.