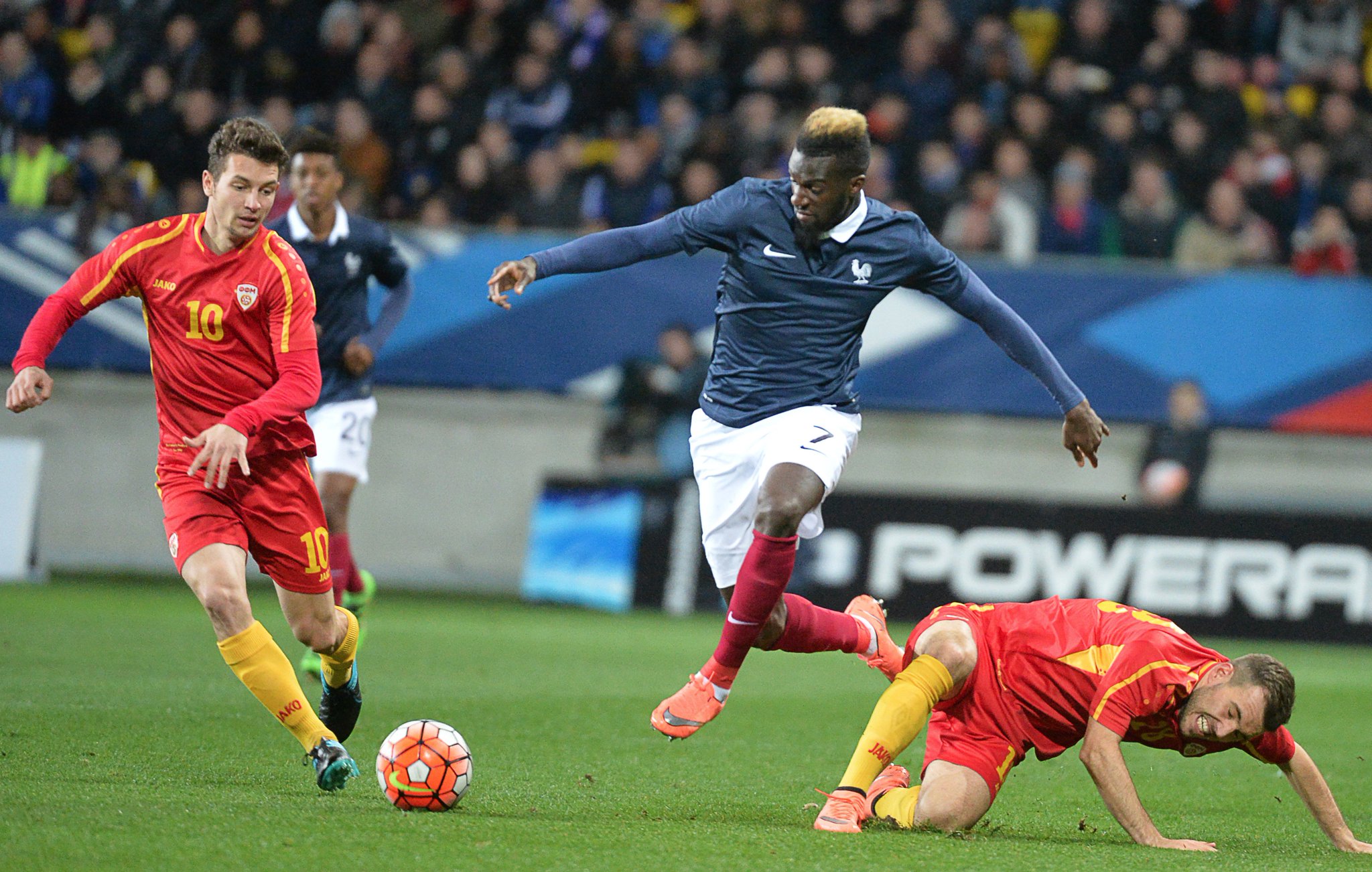 Macedonia stayed undefeated away to France who won a point thanks to an unlucky own goal.
Macedonia started the match very offensive surprising the mighty hosts. The visitors were pressing and even had corners and chances in a row, but failed to score. Bardi came close to scoring from a long-range free kick, but the French keeper sent the ball to a corner kick. Eventually the leading goal came in the 15th minute when Nikolov made a perfect pass for Angelov who was unmarked in the box and put the ball in the net.
Since that moment France started seizing the Macedonian goal. In the 23rd minute Dembélé's shot from close range hit the outside of the right post. The 27th minute was going on when after a long cross in the box sent by Conte, Bejtulai unfortunately headed the ball behind Aleksovski, equalizing the score.
France was more active after the break, but still the young Macedonians put on a great effort. The home players had several chances to score a leading goal, fortunately they failed. The most beautiful chance happened in the 87th minute when Tolisso sent a nice voley shot from 16 meters, but Aleksovski made a great save.
Highlights:
France: Didillon; Conte, Gbamin, Kimpembe, Pavard; Bakayoko, Rabiot, Tolisso (c); Dembélé (88′ Jean), Haller, Lemar (73′ N'Koudou).
Macedonia: Aleksovski; Bejtulai, Velkovski, Zajkov (c), Murati; Babunski (68′ Avramovski), Nikolov, Bardi; Demiri (88′ Kostadinov), Angelov (79′ Pivkovski), Radeski.