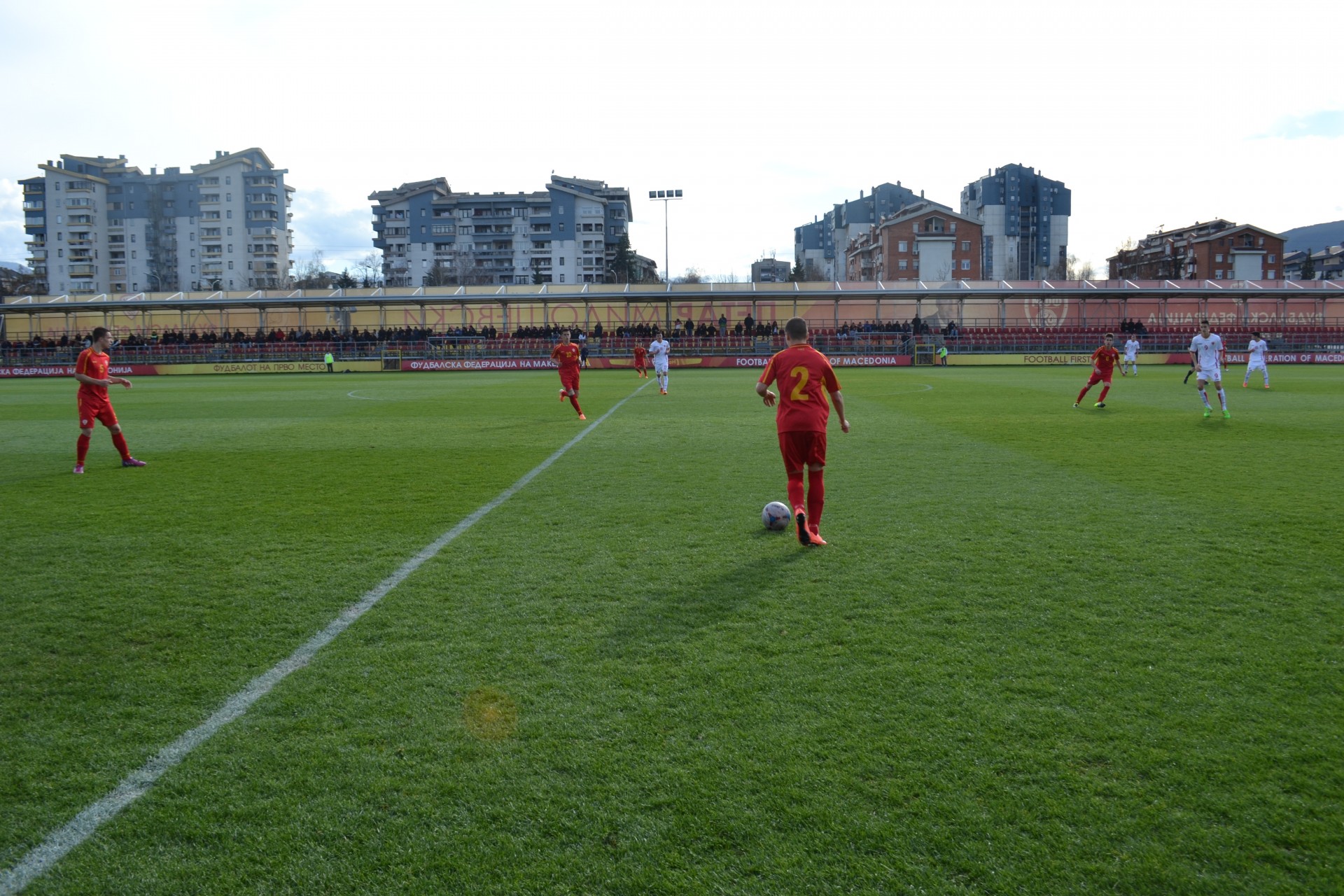 Heavy win in the first friendly for the young Macedonian prospects over their Montenegrin counterparts.
Macedonian U16 national team congratulated Montenegro's FA 85th birthday in the worst possible way, by humiliating their U16 national team. The young Macedonian players managed to score 7 goals, 4 of which were scored by Swedish born Dejan Kulushevski who currently plays in Italian side Atalanta.
Petar Miloshevski training center in Skopje

 Macedonia U16 - 
Montenegro U16 7:0 (3:0)
Scorers: 15′ Nikola Spasov, 30′, 38′, 43′, 60′ Dejan Kulushevski, 50′ Bojan Kolevski, 78′ Emir Skenderi
Macedonia: Mite Sekulov (Malik Ziberi); Marko Shimunovikj (Leonid Mijakovski), Filip Antovski (Kristijan Dodevski), Filip Stojanoski (Besnik Ferati), Angel Stratorski (Stefan Simonovski), Nikola Spasov (Adnan Talevikj), Dejan Kulushevski (Vasil Krstev), Darko Churlinov, Bojan Kolevski (Altin Sefo), Enis Fazlagikj, Luka Trajkovski (Emir Skenderi).
Montenegro: Vuko Vujović, Džonatan Drešaj (Anto Babić), Nemanja Petrović, Ivan Mićunović, Stefan Milić (Bojan Roganović), Danilo Pešukić (Ognjen Gačević), Miloš Brnović (Miro Korać), Marko Rakonjac, Miloš Ivančević (Igor Kukuličić), Ljubo Kovačević (Vasko Stojković), Ivan Vujačić.
Referee: Josip Barton (Macedonia)
Yellow cards: Trajkovski, Dodevski (MKD), Milić (MNE)
Red cards: /
Both teams will play a re-match on Thursday at 11.00 CET at the same ground.