Defender Riste Mitrevski and Sarajevo mutually agreed to terminate his contract earlier this week.
This should be considered a welcome outcome for both parties. Mitrevski was not in the plans of Sarajevo, so there was no point in him remaining with the club. Nothing was going to change concerning his status, so the right decision was made. Mitrevski can now freely join a team of his choosing where he will target regular playing time.
Mitrevski, or Riki as he is called, signed with Sarajevo back in the summer of 2014. However, he was never able to convince the manager, making only one appearance in league play. During the winter transfer market this past January, Mitrevski was loaned to Donji Srem in Serbia. He played more there, even scoring one goal against mighty Crvena Zvezda, but Riste could not help Donji Srem avoid relegation.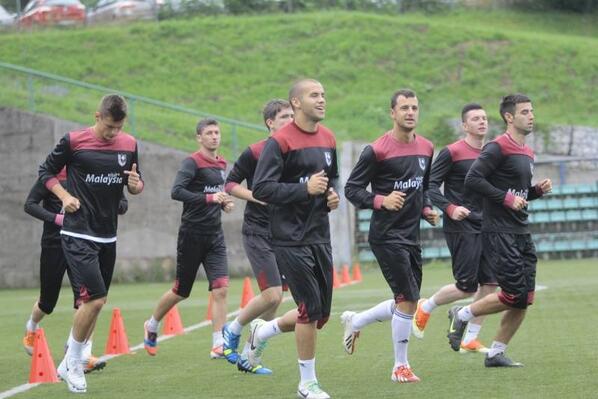 One possibility for Mitrevski could be Shkendija if he decides to return to the Macedonian league. One of his best friends is Shkendija's keeper Marko Jovanovski. Marko could recommend Mitrevski to Shkendija's board since the club could use extra depth at center-back. After all, before moving to Sarajevo, Mitrevski was viewed as a quality defender at Metalurg.