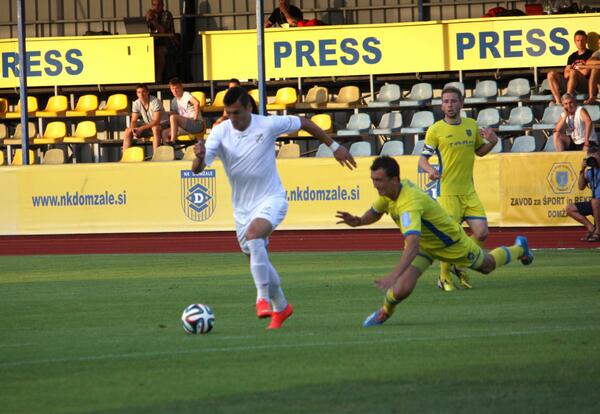 Moments ago, Croatian club Rijeka confirmed on their official website that Adis Jahovikj has been sold to Krylia Sovetov.
The transfer of Adis Jahovikj to Krylia Sovetov is now official after Rijeka announced the move on their website.  Ivan Mance, the club's sporting director, said Krylia Sovetov made a good offer that was satisfactory to both Rijeka and Jahovikj.  He felt the move was best for both sides and wished Adis well in the future.
Croatian newspapers speculated that Krylia Sovetov paid 400,000 Euros for the services of Jahovikj.  Adis received a 3 year contract with the Russian club as his goal will now be to help Krylia Sovetov win promotion to the top division next season.
Reading through comments on message boards and below newspaper articles, it seems Rijeka fans are glad that Jahovikj is gone. The prevailing thought among the club's supporters was that Jahovikj didn't show much during his brief time in Croatia.