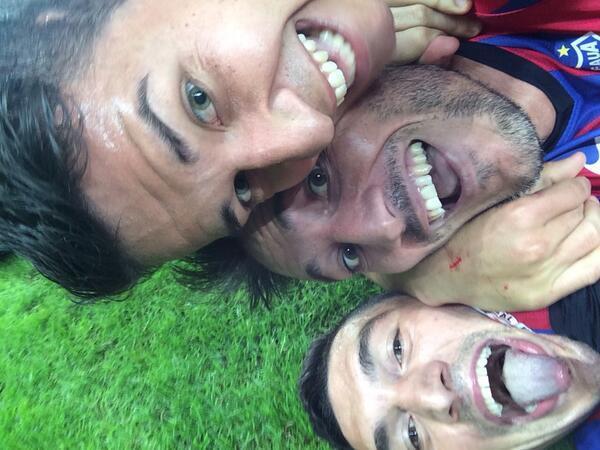 In what was likely his last game in a Steaua uniform, Daniel Georgievski went out in style as his team celebrated winning the league title in front of their home fans.
Daniel Georgievski did not receive much playing time over the past couple of months, but in the final game of the season the Steaua manager Laurențiu Reghecampf decided to start Georgievski in what is expected to be final game in a Steaua uniform.  Daniel becomes a free agent in the summer, and he is not expected to be brought back.
In Tuesday's game, Georgievski played all 90 minutes as Steaua drew 2:2 against Oțelul Galați.  Steaua actually clinched the league title several rounds ago, but they received the trophy in this game, allowing them to celebrate with their home fans.  Daniel had a lot of fun both during and after the match, taking an epic selfie after one of his teammates scored a goal and then playing reporter & clowning around after the conclusion of the game.
Video of Georgievski after the match:
Martin Bogatinov, meanwhile, was present and celebrated with his teammates, but he was not included in the matchday squad.  Bogatinov did not make any league appearance for Steaua, only making the bench as an unused substitute two times.  Just like Daniel, he will also be leaving Steaua this summer.
Georgievski will now head to Austria where he is expected to join the Macedonian national team training camp on Wednesday.