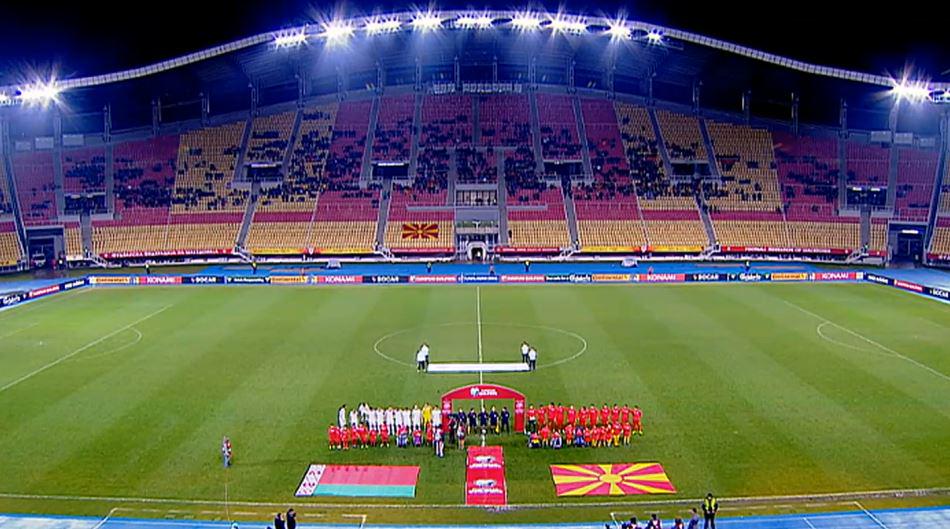 Macedonia was unable to sustain a positive start, falling 1:2 to Belarus after conceding a late goal.
Manager Boshko Gjurovski opted to deploy a 4-4-2 formation that also worked as a 4-2-4 look as well. The biggest surprises among the starters were Artim Polozhani and Krste Velkoski. However, the biggest head scratcher was that Ferhan Hasani was fielded in defensive midfield. The previous manager, Chedomir Janevski, also tried that, but it didn't work. Hasani is a winger/attacking midfielder who was completely wasted in defensive midfield. Despite that, there was Hasani playing that position instead of utilizing his skills further up the pitch.
Macedonia actually started well after a dull opening five minutes. Both teams were just exchanging possession, but then Aleksandar Trajkovski scored a nice goal in the 9th minute. He received a pass and fired a shot from the edge of the area past the Belarus keeper. Things looked very good at that time, but then shortly afterwards Artim Polozhani suffered an abdominal injury. Artim fought through to play about 10 more minutes after the injury, but he could no longer continue in the 30th minute. So, he was replaced by Enis Bardhi. I can't believe I'm saying this, but that proved to be a big turning point.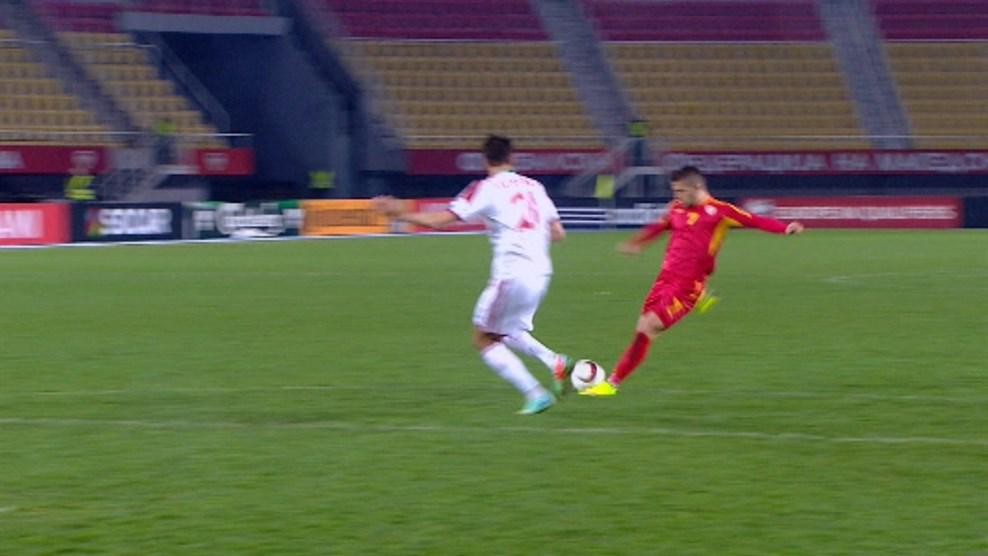 After Polozhani's removal, which left Macedonia without a natural defensive midfielder since Bardhi is offensive minded, Belarus had all kinds of space. Belarus took control since the midfielders were unable to mark. Also, since they don't play that position, their positioning was suspect.
Belarus managed to capitalize just before halftime when Tsimafey Kalachow scored on a nice curling effort from the edge of the area. It was another goal that Macedonia conceded just before halftime. That has been a huge problem.
Belarus went into halftime with the momentum, and they kept at it into the 2nd half as well. It was blatantly obvious where Macedonia's shortcomings where, but the coach waited until the 63rd minute to replace the ineffective Krste Velkoski for Blagoja Todorovski. That didn't change much, however, as Belarus was the more threatening side. Macedonia's attack, large in numbers, could only muster few chances after Trajkovski's opening goal. They were completely out of sorts for the majority of the game.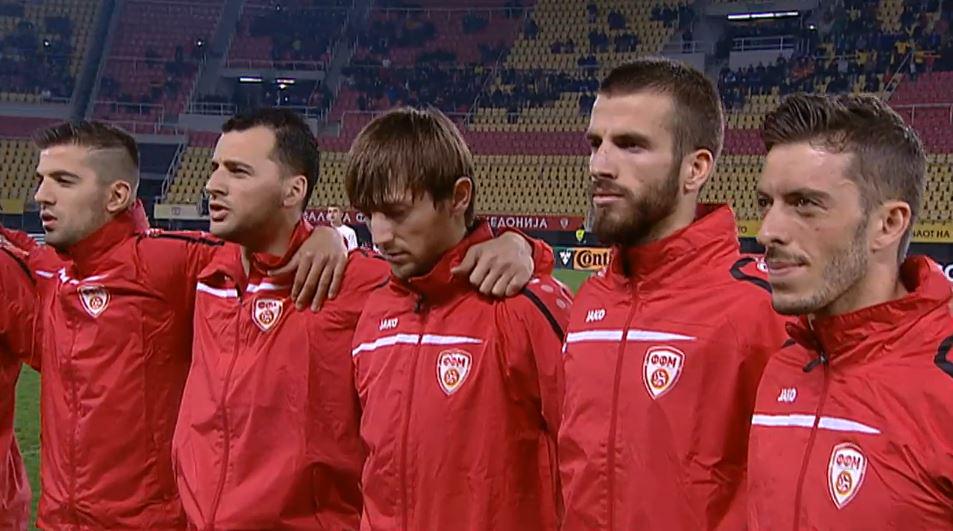 Tome Pachovski made three good stops in the 2nd half to save Macedonia, but then conceded a rather soft goal in the 82nd minute. He came out of his goal, couldn't corral the ball, leading to an easy tap-in for Syarhey Karnilenka. Interestingly, Karnilenka is the backup CF at Krylia Sovetov to, you guessed it, Adis Jahovic.
With this result, Macedonia missed a big opportunity to move within three points of Ukraine who lost 1:0 to Spain. Macedonia stays with only 3 points, meaning this qualification is virtually over. Only pride will be left the rest of the way.

The psyche and self-confidence of the players will be further shot after this match, but Macedonia must now get ready for Australia on Monday. In the press conference after the game, Gjurovski said he was only pleased with the play of Pachovski and Hasani. Furthermore, he said although many of the players did not play well, he can't replace most of them since there are not better options behind them.
Video of the three combined goals:
To view the match report, click here.