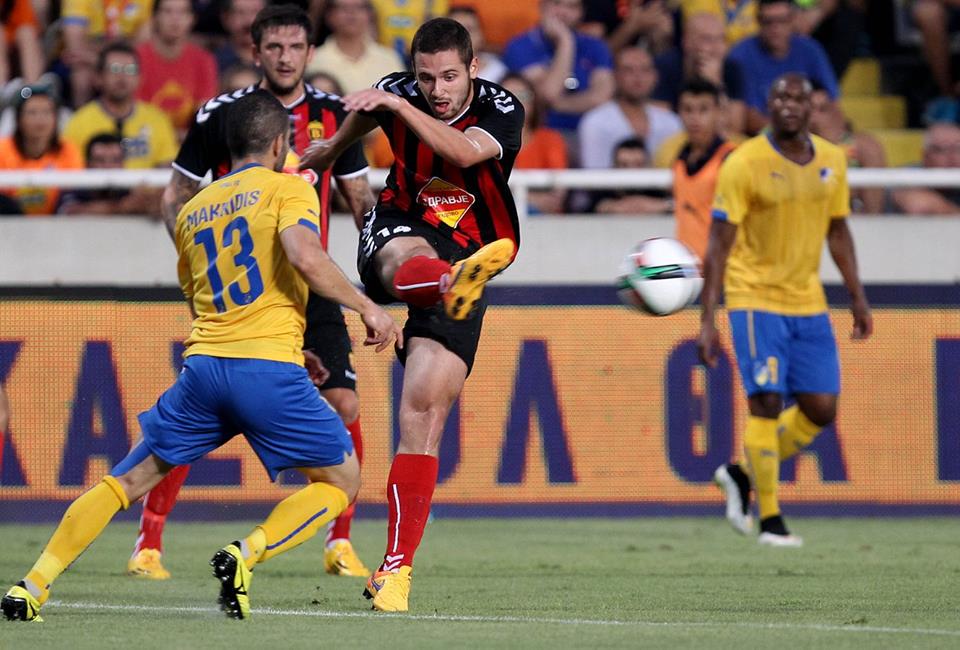 Vardar collected a hard fought 0:0 draw in Nicosia to give itself a chance in the return leg, to be played on July 21 in Skopje.
Vardar stuck to its system that they tested during the summer friendlies. That meant a 3-5-2 formation, allowing its two wing-backs more freedom to attack down the flanks. The only surprise among the starting lineup was the omission of Vlatko Grozdanoski. He was expected to start, but Goran Popov was preferred at the left wing-back position.
APOEL dominated possession for most of the game, but they had a difficult time breaking down the packed Vardar defense. You can say that Vardar parked the bus, but it was clear that their philosophy was to give themselves a chance in the return leg. Playing more attractive but losing 2:0 or 3:0 would have been very difficult to come back from.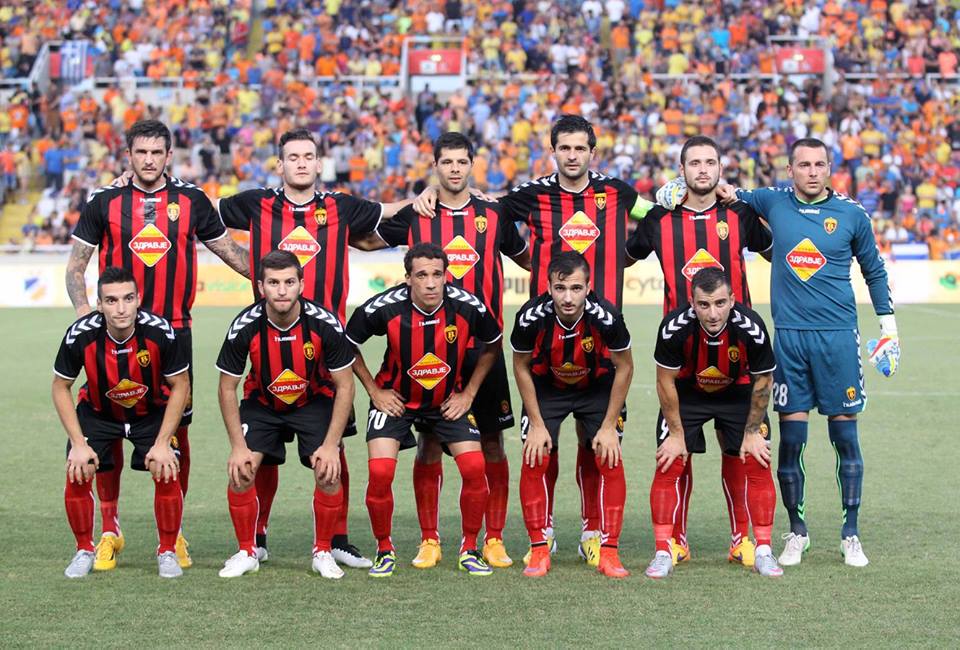 The first quality chances did not come until the 42nd minute. Following a well executed corner kick, Tome Pachovski made a good save to deny Luis Leal. He pushed that ball out for a corner on a diving stop. On the subsequent corner, APOEL came close again, but Pachovski showed great reflexes to deny the hosts.
The APOEL fans made a lot of noise in the stands, also bringing Greek flags and messages that read "Macedonia is Greek." It's disappointing to see political messages reach the stands of a football match. UEFA forbids such things, so we'll see if APOEL faces discipline. Furthermore, early in the 2nd half, somebody from the stands threw an object at Goran Popov while he was getting ready for a throw-in.
Some provocation by the APOEL fans, but that was to be expected since the club & Cyprus are closely aligned w/ Greece pic.twitter.com/5KUvs4rrKm
Returning to the actual game, APOEL continued to dominate possession as Vardar was even more defensive in the 2nd half, often having all 11 players in its own half. Still, Vardar's crowded defense managed to frustrate APOEL.
On one occasion, APOEL did utilize a clever pass to create a great chance in the 62nd minute, but Pachovski parried the shot away. Tome was on top of his game and could not be beaten on this day.
The 0:0 result is tricky since away goals are so important, but Vardar gave itself a chance for the return leg. Hopefully a lot of fans will show up on July 21 to give Vardar that final push, and serve as the 12th man, in their efforts to eliminate APOEL.