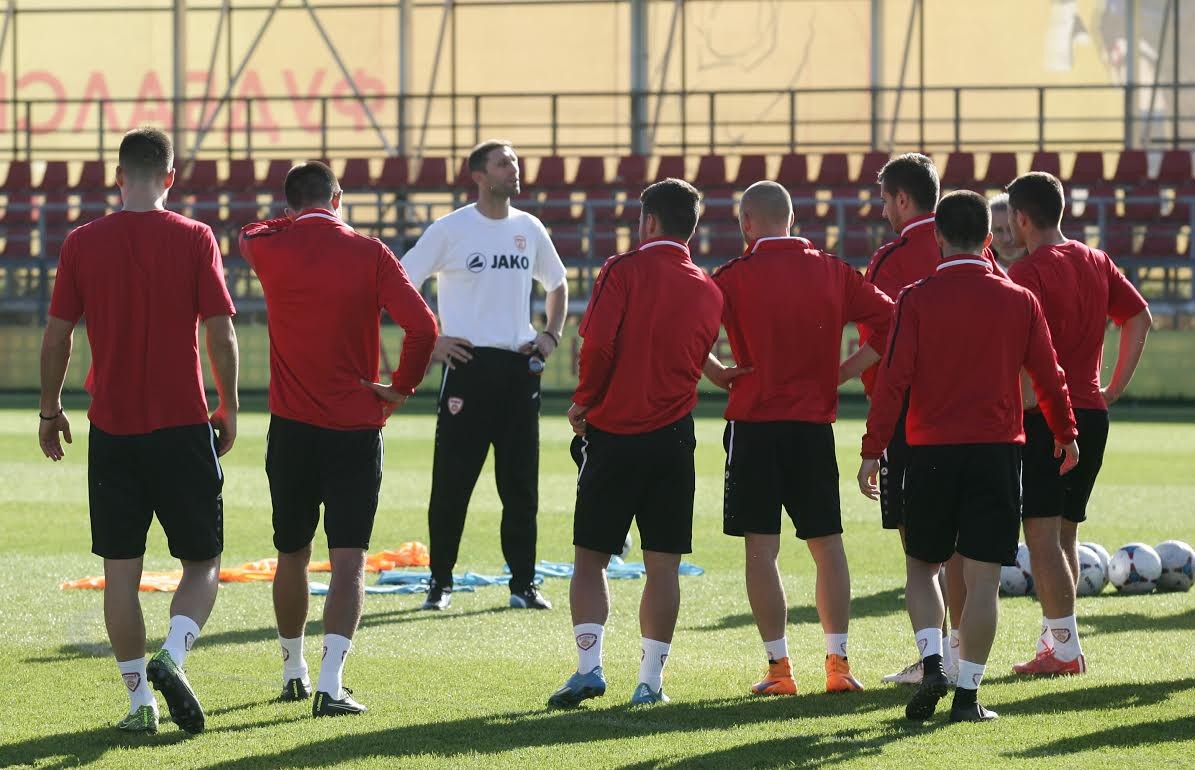 There were several new names on the U21 national team for their upcoming two games later this month.
Macedonia U21 will play Turnovo on December 12 and then face the Macedonian players (all from the domestic league) that were revealed yesterday on December 14. Since mid-December is not a FIFA date, Milevski could not count on some regulars who still have obligations with their clubs abroad, guys like Gjoko Zajkov, Enis Bardhi, David and Dorian Babunski, Daniel Avramovski and others.
There were several new names. Sabahudin Alomerovic and Valentin Kochoski were promoted from the U19 squad, while Petar Petkovski (who used to be the captain for Macedonia U19) is also on the team. However, Petkovski had already been capped by the U21 side earlier this year. From foreign clubs, Senad Mujovic, Eduard Zuta and Borko Gjorgiev received their first call-ups. Eduard is the younger brother of Leonard, the starting left-back for the senior national team.
Eight of the 22 players below play abroad. They accepted the invitation since the leagues where they play are either in their off-season or winter break. Filip Pivkovski, who recently found a new club, is back on the squad.
Damjan Shishkovski – Rabotnichki
Davor Taleski – Metalurg
Senad Mujovic – Grasshoppers U21, Switzerland
Egzon Bejtulai – Shkendija
Leon Najdovski – Rabotnichki
Visar Musliu – Renova
Sabahudin Alomerovic – Gorno Lisiche
Stefan Kocev – Bregalnica
Aleksa Amanovic – IMT Novi Beograd, Serbia
Konstantin Cheshmedziev – Ljubanci
Tihomir Kostadinov – Dukla Banská Bystrica, Slovakia
Enur Totre – Shkendija
Hakan Redzep – Vejle, Denmark
Melih Kartal – Sultanbeyli Belediyespor, Turkey
Eduard Zuta – Västerås, Sweden
Borko Gjorgiev – Rudeš, Croatia
Valentin Kochoski – Turnovo
Viktor Angelov – Metalurg
Filip Pivkovski – Landskrona BoIS, Sweden
Benjamin Demir – Teteks
Demir Imeri – Turnovo
Petar Petkovski – Vardar
Enur Totre of Shkendija was actually called up by Albania U21 not too long ago, but his name was included on this squad by Milevski, So, it appears that Totre has switched to Macedonia for the future. Darko Velkovski is nursing an injury that will likely require surgery, so he was kept out.