The U19 national team was beaten 5:2 in the first of two friendlies against Bosnia-Herzegovina in Skopje.
Manager Goran Stanikj and his players could not stop visiting striker Vladimir Kremenović who netted a hat-trick in Bosnia's 5:2 win over Macedonia U19. The game was pretty even in the opening 60 minutes, with Macedonia missing some quality chances, but the visitors then pulled away to get the win. Bosnia-Herzegovina scored the last three goals after Petar Petkovski tied the game at 2:2 early in the second half. Petkovski, the captain, notched both goals for Macedonia.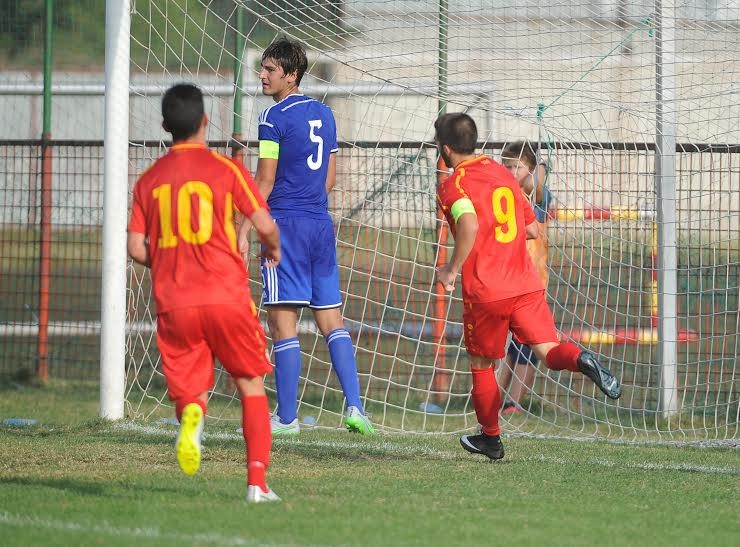 The second friendly will be played on Thursday at 11.00 CET at the same venue.
Gjorche Petrov stadium in Skopje
Macedonia U19 – Bosnia-Herzegovina U19 2:5 (1:2)
Goals: 43′, 58′ Petar Petkovski – 35′, 61′, 82′ Vladimir Kremenović, 44′ Adnan Osmanković, 90′ Marin Matić
Macedonia: Filip Ilikj; Slobodan Bocevski (77′ Sasho Shoposki), Kristijan Karanfilovski, Stefan Jevtoski (64′ Stefan Lazarevikj), Shaip Tela, Nehar Sadiki, Emil Abaz, Davor Zdravkovski, Petar Petkovski (c), Valentin Kochovski (77′ Remzifaik Selmani), Matej Cvetanovski (64′ Milan Ristevski).
Bosnia-Herzegovina: Emir Čutanija; Advan Kadušić, Omar Pašagić (77′ Edvin Rastoder), Ajdin Redžić (77′ Kerim Palić), Kemal Osmanković (c) (77′ Tomi Nikić), Stjepan Radelić (83′ Ismail Duraković), Adnan Osmanković (64′ Marin Matić), Zinedin Mustedanagić (64′ Darko Jović), Vladimir Kremenović (83′ Daniel Čikarić), Elvedin Herić (64′ Deniz Žerić), Hamza Čataković (77′ Dejan Glišić).
Yellow cards: Jevtoski, Karanfilovski (M), Duraković (B)
Red cards: /
Referee: Konstantin Vlaho (Macedonia)