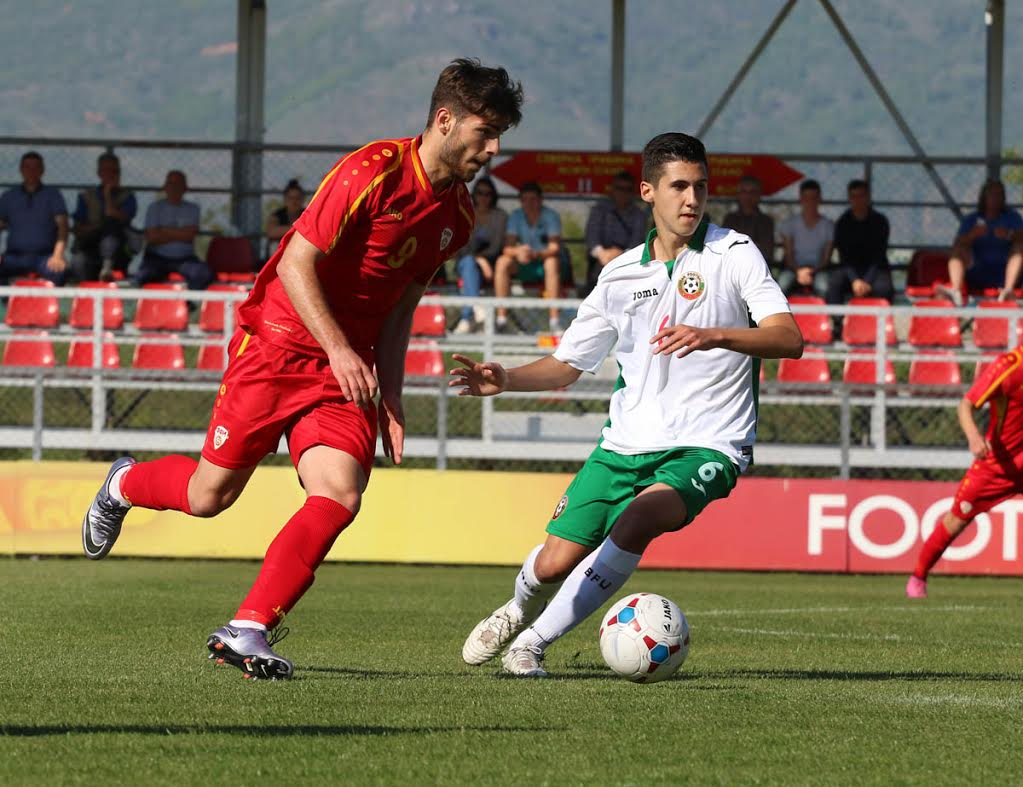 Thanks to a lone goal scored by Davor Zdravkovski the youth Macedonian national team defeat the eastern neighbour.
Macedonia U18 celebrated a 1:0 win over Bulgaria in the first of the two friendlies. Author of the win was midfielder Davor Zdravkovski who scored in the 64th minute od the game.
A re-match will be played on Thursday at 11.00 CET at the training center Petar Miloshevski where today's game also took place.
Petar Miloshevski training center in Skopje
Macedonia U18 – Bulgaria U18 1:0 (0:0)
Goal: 64′ Davor Zdravkovski
Macedonia: Filip Trajchevski; Todor Todorovski, Mihail Manevski, Agon Hani, Nehar Sadiki (Antonio Mitrev); Esmin Lichina, Daniel Milovanovikj (Darko Dodevski), Alban Sulejmani (Aleksandar Mishev), Davor Zdravkovski, Darko Dodev (Shefit Shefiti); Erdon Daci (Kristijan Ackovski).
Bulgaria: Daniel Naumov; Petar Genchev (Kristiyan Slavov), Vasil Dobrev, Mariyan Dimitrov, Angel Lyaskov, Iliyan Stefanov (Georgi Chukalov), Asen Chandarov (Dobrimir Bonev), Georgi Rusev, Svetoslav Kovachev (Radoslav Dimitrov), Tonislav Yordanov (Valentin Yoskov), Asparuh Smilkov (Pavel Golovodov).
Referee: Jovan Kachevski (MKD)
Assistants: Lazar Chakareski & Razme Bakracheski (MKD)
4th official: Albrim Shakjiri (MKD)