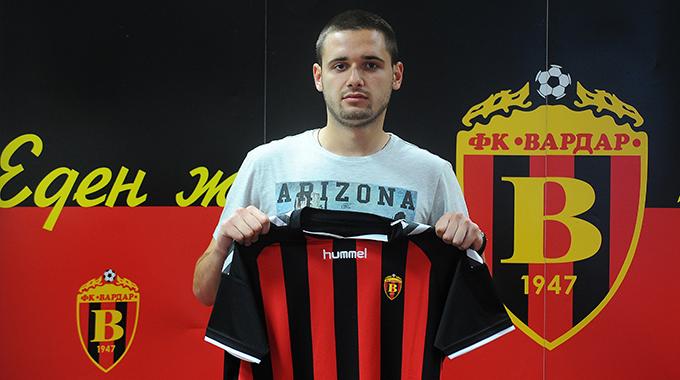 Darko Velkovski will be staying in the Macedonian league after Rabotnichki sold the soon to be 20-year-old to Vardar.
Over the past year, Rabotnichki has sold youngsters to respectable clubs around Europe. They shipped off Taulant Sulejmanov-Seferi to Young Boys (Switzerland), Gjoko Zajkov to Rennes (France) and Damjan Shishkovski to Gent (Belgium).
A similar transfer to a foreign league was expected for Darko Velkovski as well, but in the end he will stay in Macedonia. Rabotnichki did indeed sell Velkovski, but he will move to in-city rival Vardar. They paid an undisclosed fee to lock up Velkovski on a 3 year contract.
This strategy continues Rabotnichki's philosophy of developing young players and then selling them for a profit. The finances in this transfer are good for Rabotnichki and Velkovski, but this move may not be the best for Macedonia's national team. In the end, you want the most talented young players to prove themselves abroad, in good European leagues, instead of remaining in the domestic league. However, you can't fault the player and club since Vardar made the best financial offer for Velkovski.
Velkovski, who turns 20 years old this Sunday, is a defensive midfielder turned central defender. It is unclear where Vardar plans to play him. The club has Boban Grncharov and Zlatko Tanevski as starters in central defense, but they are both getting up there in age. Meanwhile, in defensive midfield, Vardar has Nikola Gligorov, Stefan Spirovski and Boban Nikolov. There are younger options in defensive midfield, so Vardar may be inclined to keep Velkovski at center-back where its players are considerably older.
Darko will join Vardar at their training camp in Austria on Friday.
What do you guys think of this transfer?