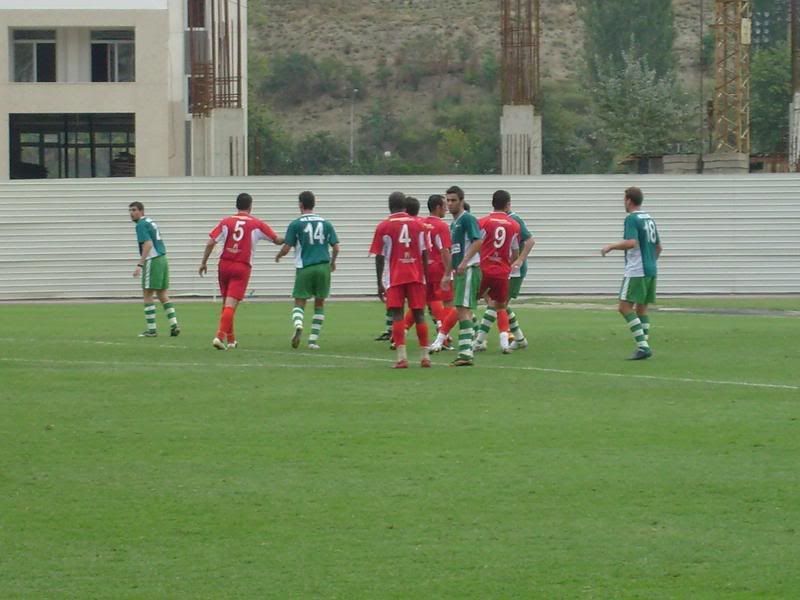 The second third from the championship will begin with a round on Wednesday. Four matches in Skopje, one in Prilep and one in Tetovo are scheduled for the 12th round.
One of the more interesting matches should be the clash between Metalurg and the leaders on the table Rabotnicki. Rabotnicki are the only undefeated team so far in the season, but Metalurg have slowly started playing better and are able to surprise the leaders. The first time these two met in this season Gesoski managed to steal a point from Rabotnicki with a late equalizer. It will be interesting to see whether they will be able to repeat the same performance or maybe even improve it.
Renova will have an easy job against rock-bottom Milano and are surely to keep up in the race for the first place and might even get that place if Rabotnicki fails to prove why they are favorites against Metalurg.
The third-placed team Makedonija Gjorce Petrov will meet Teteks for the second time in one week. A week ago the hosts celebrated a 2-0 win in the cup competition, but will have to repeat the performance once again in the more important competition – the championship. In the first round Makedonija had a 1-2 lead for a long time, but Urošević managed to equalize in the dying minutes and did not allow Makedonija to leave Tetovo with three points.
On Cair Stadium, Sloga Jugomagnat will host Pelister in the quest for winning at home after two consecutice defeats at their stadium. Rabotnicki and Metalurg managed to leave Cair with three points, will Pelister be able to do the same? In Bitola, Sloga left undefeated after a scoreless draw but this time Sloga will need the points more considering they are near the bottom of the table.
Vardar and Sileks in the match between former champions in Skopje. Always an attractive match when these two meet and in the first round Boskovski managed to equalize in the 90th minute after former Sileks' player, now in Vardar, Stupić took Vardar in lead 10 minutes earlier. Vardar are near the bottom, lost at home against Turnovo in the last round and their fortunes look bleak. They must turn things around and soon because situation is not good for them.
Pobeda will be hosts once again in three days. After Pelister, Turnovo Horizont are coming to Prilep in their search for second consecutive victory away from home after defeting Vardar on their stadium in Skopje. Pobeda are still in the relegation zone with only Milano behind them and matches like these are extremely important for them. Will they be able to cope with the challenge and win over Turnovo?