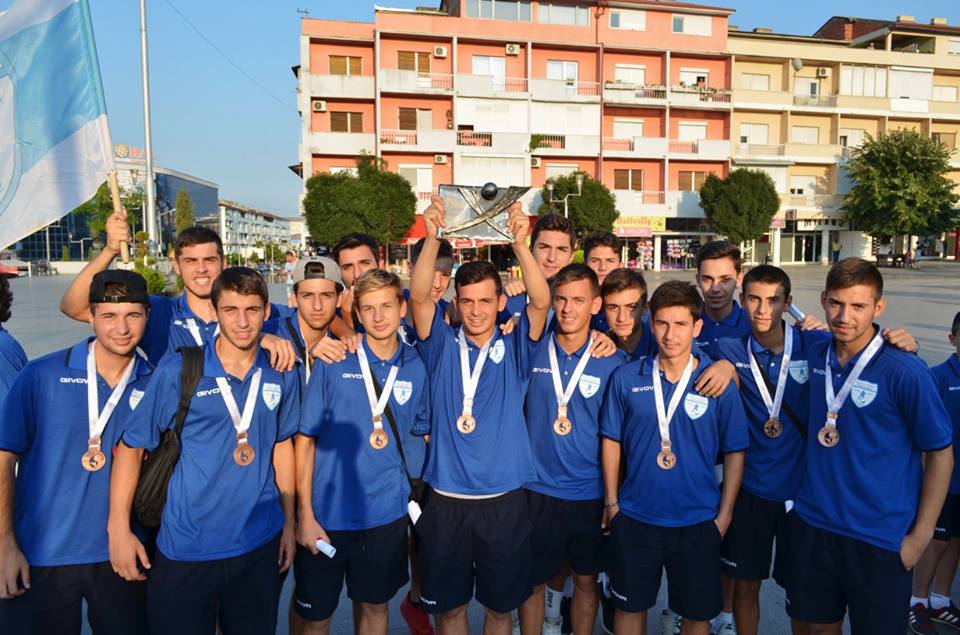 After coming in 3rd place at an international youth tournament, members of Pandev's Academy received a nice welcome in Strumica.
Over the past week, the U19 team of "Akademija Pandev (we'll use Pandev's Academy)" participated at the CEE Cup in the Czech Republic. The CEE Cup is an annual youth tournament. This year, 12 teams took part, including the likes of Swansea, Fluminense, Hajduk Split, Wisła Kraków and Sparta Praha.
Pandev's Academy, originally placed in Group D, won its group by beating Bohemians 1:0 and drawing Swansea 3:3. Thus, they directly qualified for the semi-finals where they met Brazilian side Fluminense. Since the match was tied at 1:1 after 90 minutes, penalties decided the winner. Fluminense would prevail 3:2 in the shootout.
Still, despite the tough loss, Pandev's Academy still had a chance to medal at the third place game between them and FK Sarajevo. That's exactly what ended up happening with Pandev's Academy winning 2:1.
The best player for Pandev's Academy was undoubtedly striker Valentin Kochoski. He scored 5 of the team's 7 goals, including a hat-trick against Swansea.
On Wednesday, the team returned to Strumica where they received a nice welcome. They showcased their bronze medals and received a lot of praise from their families and other locals in the city.