With a new coach comes fresh optimism, and that is certainly the case for Macedonia's national team ahead of Sunday's qualifier against Slovakia.
At his introductory press conference back in April, manager Ljubinko Drulović mentioned that one of the main problems that he observed from watching games was that the players play for themselves, not each other. Since that time, he has worked to improve the camaraderie among the players. On Wednesday, for instance, the entire squad visited "Matka Canyon" for team bonding purposes. Drulović wants unity, not division, among the players.
Similarly, we talked to some players this week about how Drulović has conducted trainings. They all had great things to say about his professionalism and energy level, noting he's made a positive first impression. One player said, "he knows exactly what he wants from players and now it is upon us to deliver those things on the pitch."
On Thursday, Macedonia will depart for Slovakia to resume their preparations for the Slovakia game on Sunday. A day earlier, Drulović, Tome Pachovski and Agim Ibraimi held a presser.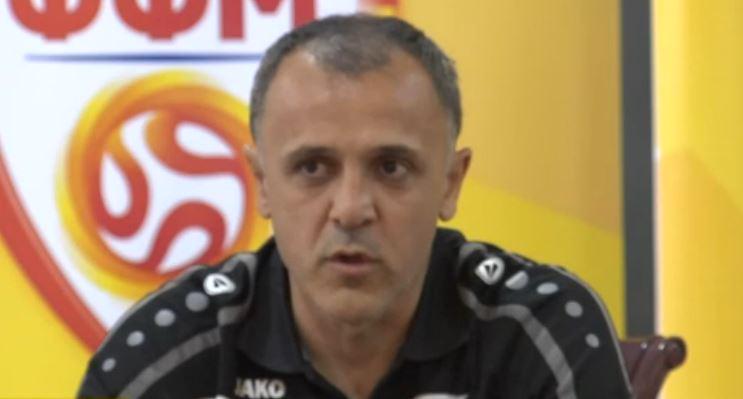 Drulović noted that he has already decided about 70% of the starting lineup. 8/11 is 72%, so that means Drulović knows eight of the starters. The likely remaining question marks are left-back, the second defensive midfield spot and center forward.
Leonard Zhuta and Ezgjan "Johnny" Alioski are competing at left-back (Zhuta has the slight edge right now), Dushko Trajchevski or Ferhan Hasani are being debated for the defensive midfield spot next to Arijan Ademi, while Mirko Ivanovski and Krste Velkoski are battling for the center forward spot (Ivanovski holds the slim edge there).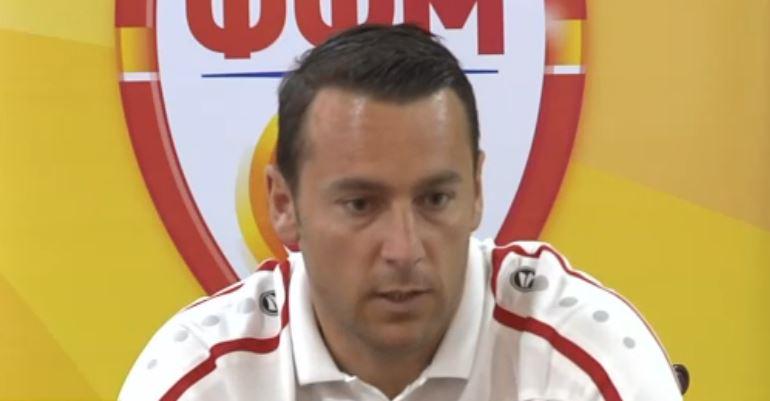 Macedonia will have four more trainings before Sunday's game. Both Pachovski and Ibraimi were optimistic at the presser. They stressed the importance of being compact, disciplined and organized as the keys in achieving a positive result.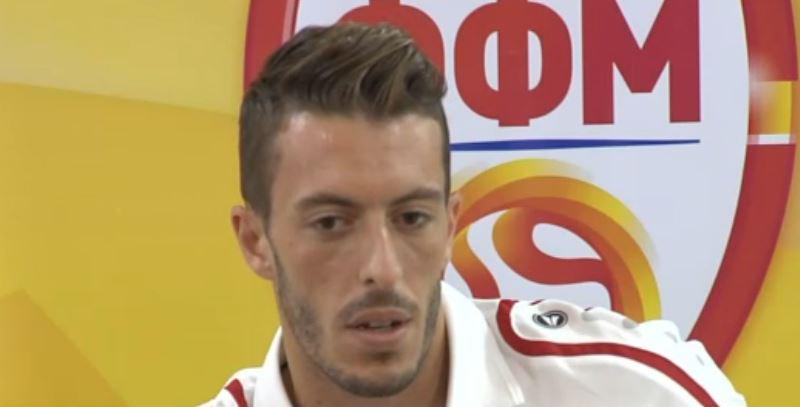 21 players are currently at the training camp, after the departure of the injured Vanche Shikov and Jovan Kostovski. On Wednesday, goalkeeper Filip Gachevski resumed training with the squad after an earlier injury to his hand. Gachevski told us that his hand was stepped on accidentally in the first training, requiring three stitches. He was training individually with goalkeeping coach Oka Nikolov since then, but he was cleared to rejoin team trainings on Wednesday. He will compete with Stole Dimitrievski to be the backup keeper to Tome Pachovski.
A big task awaits the team on Sunday, but at the same time there is minimal pressure on the group. Not many people are expecting much from the game, considering the fact the Slovakia has yet to drop a point in these qualifications, while Macedonia has not won a road qualifier since October of 2010.
We'll see how things pan out in the managerial debut of Ljubinko Drulović.