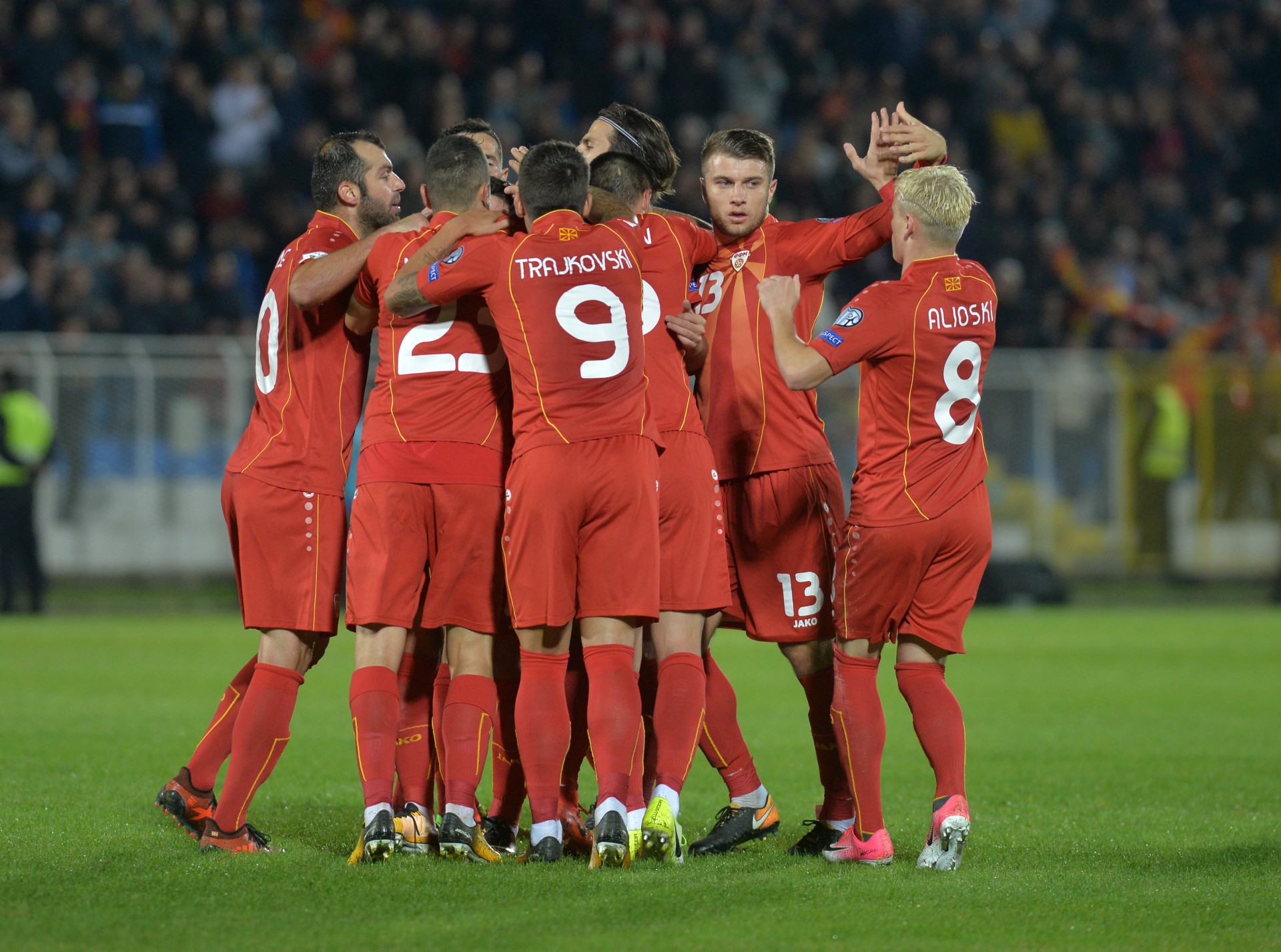 Macedonia hosted Liechtenstein in Strumica for the last game of the 2018 World Cup qualifications.
After the big draw away to Italy coach Igor Angelovski made some changes in the starting line-up. Stefan Spirovski was suspended because of yellow cards, Darko Velkovski didn't recover in time from injury, while Marjan Radeski was benched. Also the tactical formation was changed as we played a 4-2-3-1 system. Dimitrievski was the starting goalie, Ristovski and Ristevski the lateral backs, Musliu and Zajkov played in central defense, Bardhi and Hasani in defensive midfield, while captain Goran Pandev started in attacking midfield. Alioski was moved to the right wing, Trajkovski played on the other side and Nestorovski played up front.
Like expected the Lions had control of the game from the first minute. Liechtenstein wasn't able to do more than defending and kicking out the ball. Nevertheless, it took 36 minutes for the first goal. Macedonia had a corner and it was center-back Musliu who headed home Alioski's cross. Just two minutes later Trajkovski netted our second goal when he received Pandev's pass inside the box. It was nearly the same situation like against Italy.
One change was made after the half-time break as Elmas was introduced for Hasani. The game slowed down a little bit. Macedonia's players seemed to lack motivation, while Liechtenstein wasn't able to do more. After 63 minutes Arijan Ademi replaced Pandev. This was Ademi's first official game after the two year doping suspension.
Just 4 minutes later Bardhi scored his first goal for the senior national team when he took a volley shot. Trajkovski was credited with the assist as he delivered the cross from the right-hand side.
In the 68th minute, Ademi dribbled past several opponents and found the net with his shot from close range. Understandable, a very special moment for Arijan. Ljupcho Doriev was Macedonia's last substitution coming off the bench for Bardhi in the 76th minute.
Highlights:

To vie the match report, click here.
Eventually, Macedonia finished on the 5th place in the Group G of the World Cup qualifications, but with eleven collected points the third place was just two points away. Anyway, Macedonia ended with an equal goal-difference for the first time since the 2008 EURO qualifiers. One more goal against Liechtenstein would mean a positive final goal-difference, something that we did only once, back in the qualifiers for the 1998 World Cup.
In November there is the possibility for two friendlies, so maybe we will have some games before the draw for the 2020 EURO. The Federation is negotiating with Norway and Haiti, but so far nothing is official.