The injury to Jovan Kostovski will prevent him from playing in the upcoming qualifier against Slovakia on June 14.
Jovan Kostovski underwent a medical exam this morning, and the team doctors concluded that his injury would not make it possible for him to play in the Slovakia game. Thus, he was excused and Kostovski departed the training camp.
No replacement has been named at this time, but FFM's website kept open the possibility that someone could be added in the coming days. Kostovski was the only natural CF on the roster, so his absence presents problems for Ljubinko Drulović. Krste Velkoski is more of a winger/second striker, while Mirko Ivanovski views CF as his best position, but he lacks the size and strength of Kostovski.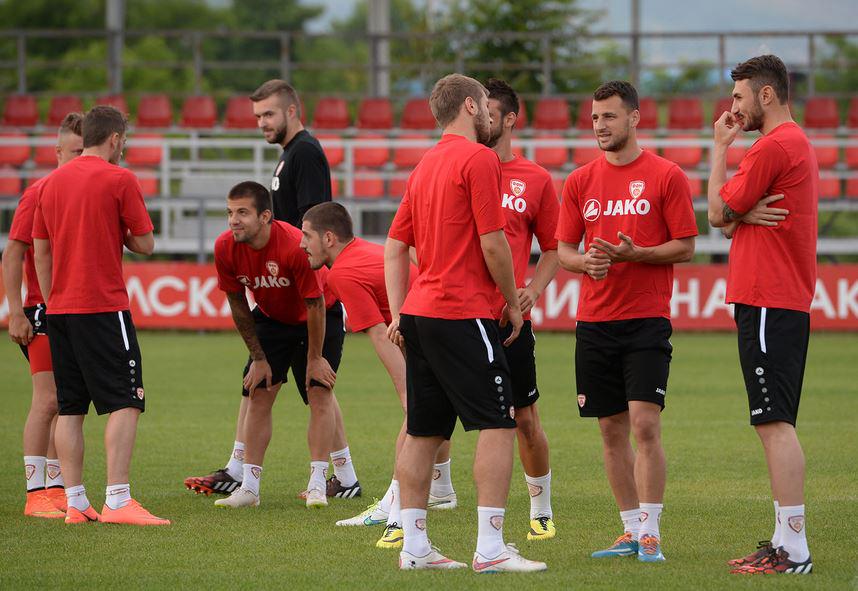 The withdrawal of Kostovski will once again bring up the topic of Adis Jahovikj. Will he be the replacement, if Drulović decided to add someone? This decision will speak volumes about what Drulović thinks of Jahovikj. If Adis gets ignored again, then his national team future is very much in doubt, even under a new manager. This will be something to keep an eye on in the coming days.