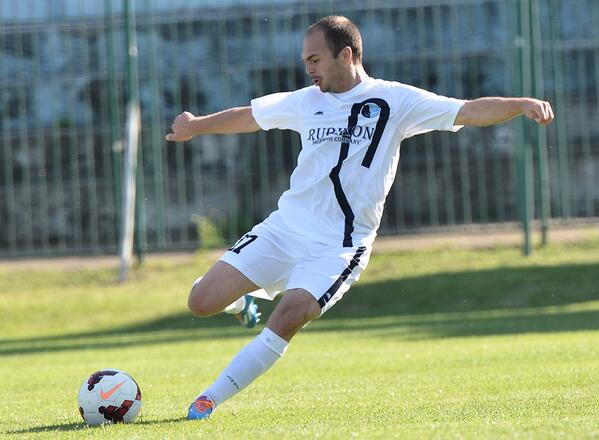 Kerkyra is interested in adding left-back Aleksandar Lazevski, according to media reports in Greece.
The 26-year-old Aleksandar Lazevski could soon be heading to Greece after media reports linked him with Kerkyra, a club that won promotion to the top division for this upcoming season.  Kerkyra was unable to re-sign Vangelis Koutsopoulos, one of their LB's on last year's team, so they are looking for a replacement.  One of the names being brought up by the Greek media is that of Lazevski.
Aleksandar's rights are currently owned by Hoverla (Ukraine), but he is not in the plans of that team.  Thus, he is free to look for a new club.  Lazevski spent the past couple of months on loan in Serbia with FK Rad.  Now, he may be on his way to Greece with Kerkyra, a club that already has one Macedonian player on its roster in striker Zoran Baldovaliev.