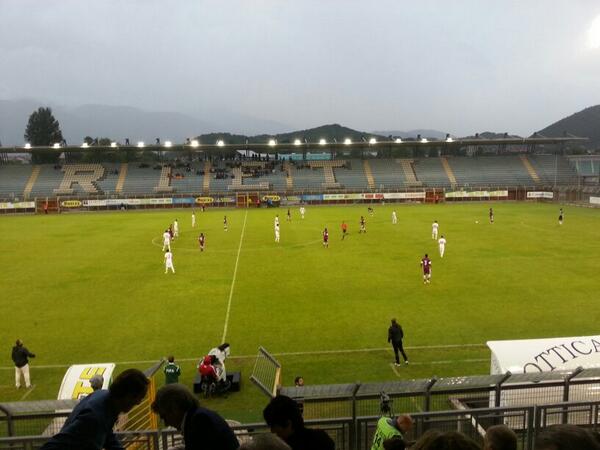 Macedonia continued its goal scoring woes by playing a goalless draw against Qatar in Rieti, Italy.
Manager Boshko Gjurovski made four changes in the starting lineup as opposed to the Cameroon friendly, introducing new starters at keeper, right-back, left-back and CF.  However, Macedonia was once again shut out, this time by Qatar during today's friendly in Rieti, Italy.  Poor finishing continued to be a problem as several big chances were missed, especially in the 2nd half.
In the opening half, defensive midfielder Stefan Spirovski came close to scoring in the 23rd minute, but his shot from a good position was inaccurate and went wide of the goal.  The other opportunities by Macedonia in the 1st half came on long distance shots that failed to trouble the Qatari keeper.
Early in the 2nd half, CF Jovan Kostovski had two quality chances, but his finishing let him down each time, leading to no goal.  Then, later in the half, substitute striker Bazhe Ilijoski was presented with two big opportunities himself, but he too was wasteful and squandered both chances to bring Macedonia the lead.  Bad finishing has become contagious and it led to another game in which Macedonia failed to find the back of the net.
Macedonia's starters: Naumovski; Georgievski, Grncharov (C), Ristevski, Cuculi; Spirovski, Trajkovski; Abdurahimi, Trichkovski, Ibraimi; Kostovski.