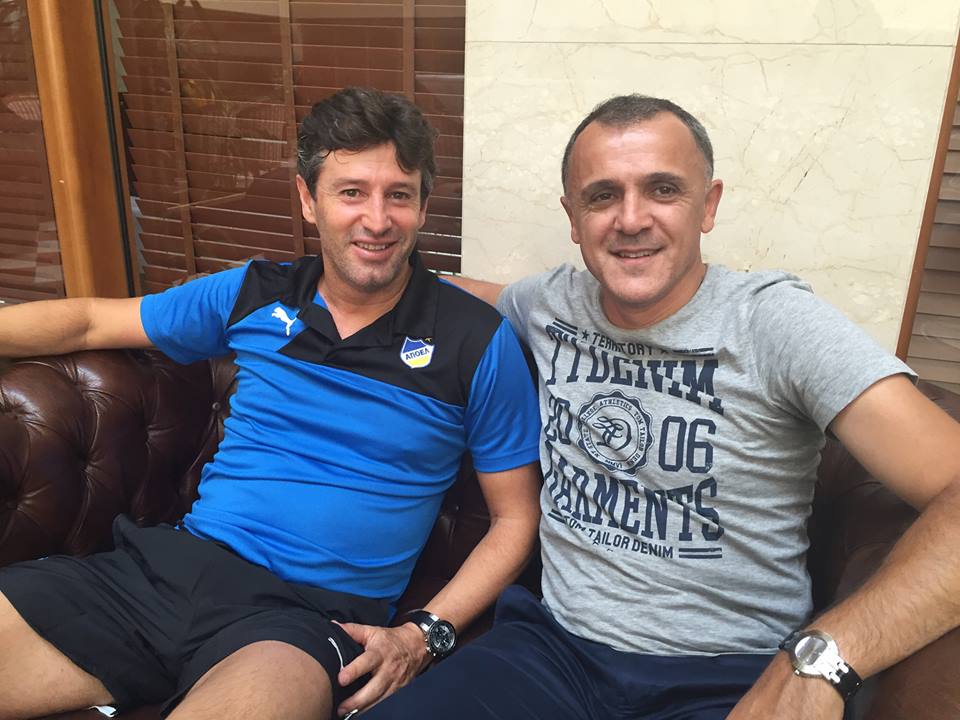 Before Saturday's draw for the 2018 World Cup qualifications, Macedonia's manager Ljubinko Drulovic commented on which opponents he wanted to avoid.
Ljubinko Drulovic returned to Macedonia on Tuesday to watch the Vardar vs. APOEL game in the Champions League. He used the opportunity to scout the form of Vardar's players, but also to catch up with APOEL manager Domingos Paciência, his friend from their days in Portugal.
With him back in town, the official website of the Macedonian federation got Drulovic's thoughts on Saturday's draw for the 2018 World Cup qualifications. It will be held in Saint Petersburg, Russia.
This was the statement by Drulovic, "We will need luck at the draw in Saint Petersburg. That is because we find ourselves in the fifth pot which means that we will receive strong opponents. I would like us to avoid the big favorites such as Germany, Spain and England from pot 1 and France from pot 2. Furthermore, due to tensions that have nothing to do with football, I would also not want to be in the same group with other Balkan countries. However, in theory, every opponent is tough nowadays. It would be positive if we received rivals that we could outplay and battle for better results."
That's an interesting comment by Drulovic about wanting to avoid Balkan countries. Unquestionably, a big reason for his belief is what happened in the Serbia vs. Albania match this past year.
Further down in the article on FFM's site, Drulovic also said that he will talk to Goran Pandev once again. He called this an ideal moment for Pandev to return as a leader on the national team.