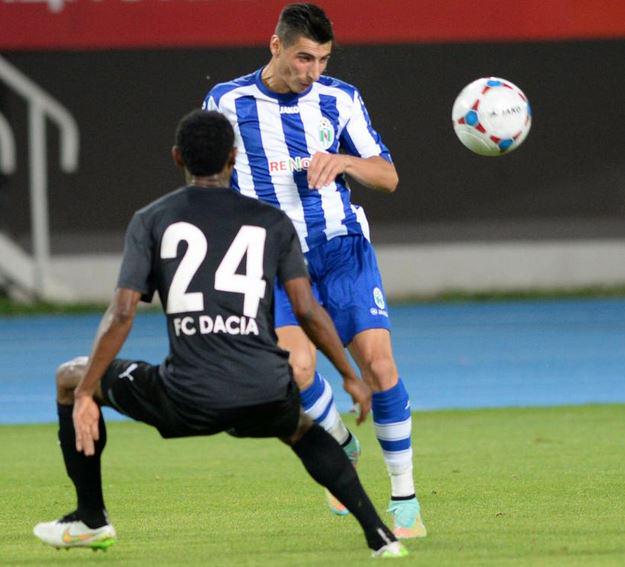 To mark the opening qualifier for a Macedonian team in this year's Europa League qualifications, Renova began with a 1:0 home loss to Dacia.
A bad start for one of the Macedonian participants in European competitions this summer. Renova conceded an early goal which stood for the remainder of the way in their 1:0 loss to Moldovan club Dacia.
In a match where only 200-300 people showed up, the fans saw few chances between the two teams. Dacia scored an early goal in the 12th minute when defender Mihai Roșca sent a close range header to the back of the net. The goal came following a free kick. Renova did a poor job marking Roșca who leaped to connect with the ball.
Video of the goal:
That was the only moment to speak of in the opening half an hour. Renova did create two good chances in the 31st and 36th minute, but the Dacia keeper made good saves on both efforts.
More of the same occurred occurred in the 2nd half. Dacia seemed content to defend their lead, while Renova is not built to chase a game. Renova relies on discipline and then creating chances on counter attacks, but that strategy went up in smoke after the early goal.
Despite the result, these two teams appear to be of similar quality. Dacia was just more opportunistic in converting one of their few chances, while Renova could not do the same on the other end. Thus, for the return leg in Moldova, Dacia will carry a 1:0 advantage.