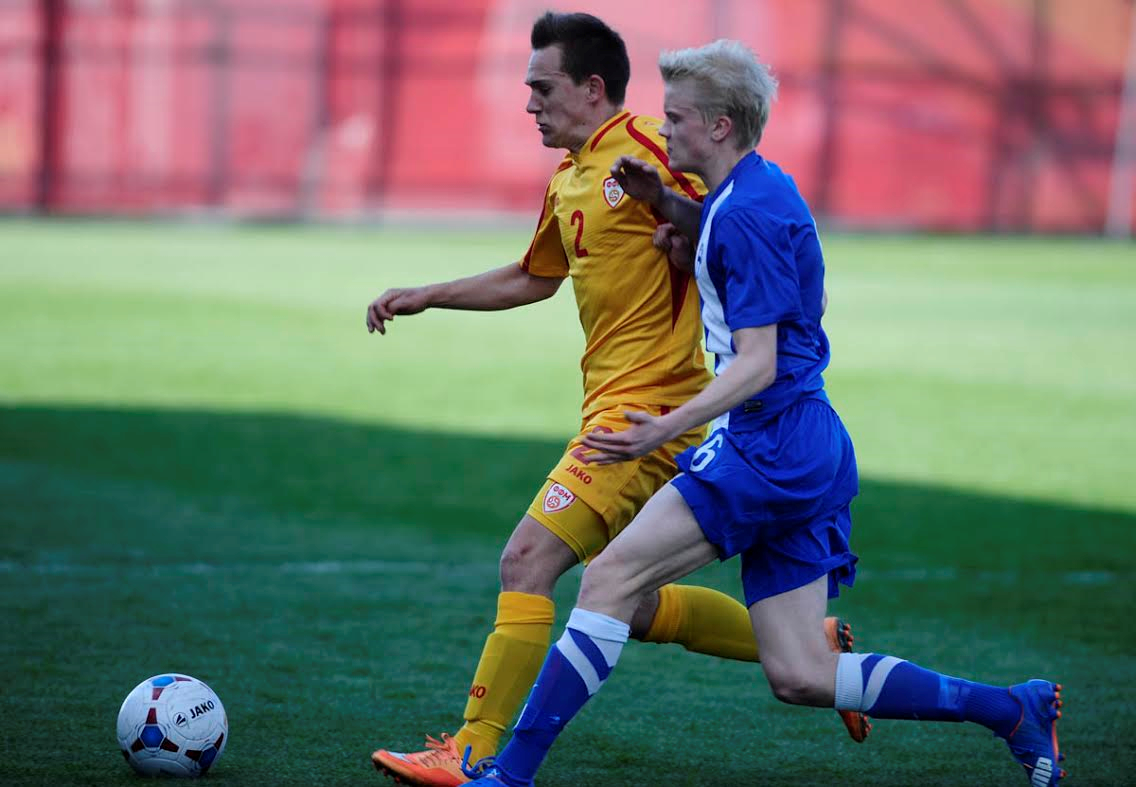 The youth Macedonian national team was defeated in the first of the two friendly games against Finland.
Macedonia was the first to open the scoresheet with hani's gola in the 9th minute. Only two minutes later Finland equalized. In the second half Abaz brought the lead to Macedonia again, but the visitors were netter in the end managing to score two goals and turning the result in their favor.
On Sunday the two teams will face again at the same field with a kick-off at 15.00 CET.
Petar Miloshevski training center in Skopje

Macedonia U18 –
Finland U18 2:3 (1:1)
Scorers: 9′ Agon Hani, 63′ Emil Abaz – 11′ Lucas Lingman, 78′ Mikael Soisalo, 88′ Lassi Lappalainen
Macedonia: Riste Jankov; Viktor Stojkovski (Todor Todorovski), Semevad Seferi (Mihail Manevski), Agon Hani (Elif Elmas), Nehar Sadiki (Bendjamin Mustafikj), Medin Bajrami, Emil Abaz (Daniel Milovanovikj), Dimitar Mitrovski (Erdon Daci), Mario Krstovski (Milan Ristovski), Davor Zdravkovski (Antonio Mitrev), Darko Dodev (Shefit Shefiti).
Finland: William Jääskeläinen; Samuel Persson (Paavo Ahola), Aapo Halme, Oskar Sandström (Juhani Pikkarainen), Tatu Varmanen, Adam Vidjeskog, Niilo Mäenpää, Lucas Lingman, Mikael Soisalo, Benjamin Källman (Abaas Ismail), Roope Läpinen (Lassi Lappalainen).