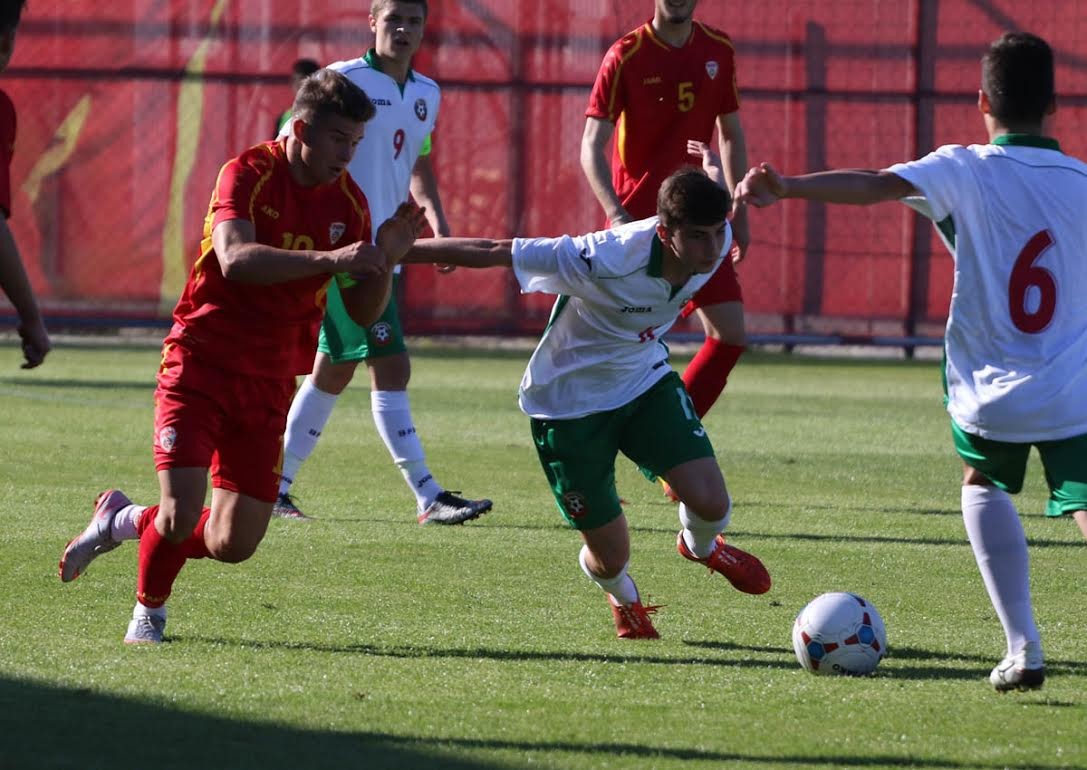 Macedonia played a draw in the second friendly game against Bulgaria in Skopje.
After winning 1:0 on Tuesday, the U18 national team of Macedonia managed to escape a defeat in the second game. The visitors from Bulgarian took the lead in the 14th minute when Iliyan Stefanov scored from a header.
The young Macedonians were hardly coming close to the visiting goal but eventually managed to equalize. It was Alban Sulejmani who scored with a precise free kick goal in the 70th minute.
These friendlies are part of the preparations for the upcoming European qualifiers. The U18s will become U19 in the next qualifying cycle that starts this autumn. Macedonia from 6th to 11th October will play the 2017 EURO qualifications in Poland against the hosts, Slovakia and Northern Ireland. The EURO will be held in Georgia.
Petar Miloshevski training center in Skopje
Macedonia U18 – Bulgaria U18 1:1 (0:1)
Scorers: 70' Alban Sulejmani – 14' Iliyan Stefanov
Macedonia: Filip Jankov; Viktor Stojkovski (46' Todor Todorovski), Mihail Manevski, Nehar Sadiki (46' Antonio Mitrev); Esmin Lichina, Darko Dodevski, Davor Zdravkovski (46' Agon Hani), Daniel Milovanovikj (46' Erdon Daci), Shefit Shefiti (46' Darko Dodev); Alban Sulejmani, Milan Ristovski;
Bulgaria: Daniel Naumov; Petar Genchev, Vasil Dobrev, Mariyan Dimitrov, Angel Lyaskov, Iliyan Stefanov, Asen Chandarov, Georgi Rusev, Svetoslav Kovachev, Tonislav Yordanov, Dobromir Bonev. Also played: Zdravkov, Slavov, Chukalov, Joshkov, Dimitrov, Golovodov, Hristov.
Referee: Dalibor Gjorgjeski (MKD)