Midfielder Uros Matic told a Slovak website on Thursday that he still hasn't received clearance from FIFA to represent Macedonia.
What is taking so long? This is absolutely ridiculous. I know FIFA has other urgent issues following revelations of corruption within the organization, but this matter with Matic has been going on for months. If Arijan Ademi received quick clearance to switch national teams, then why is it taking this long for Matic?
On Thursday, Matic, who spent several years in the Slovak league with Kosice, was interviewed by website "sport.aktuality.sk" about his national team status for Macedonia. Basically, the answer was more of the same. Nothing has changed for Uros. He has yet to receive clearance by FIFA.
When asked why you are not in Macedonia's current squad, Matic said, "We are still waiting for a positive response from FIFA headquarters. There is no agreement that would allow me to play for Macedonia right now. Since I played for Serbia U21 but not their senior national team, my case is being analyzed whether I can represent Macedonia. People from the Macedonian federation are also eagerly awaiting papers, but nothing has happened."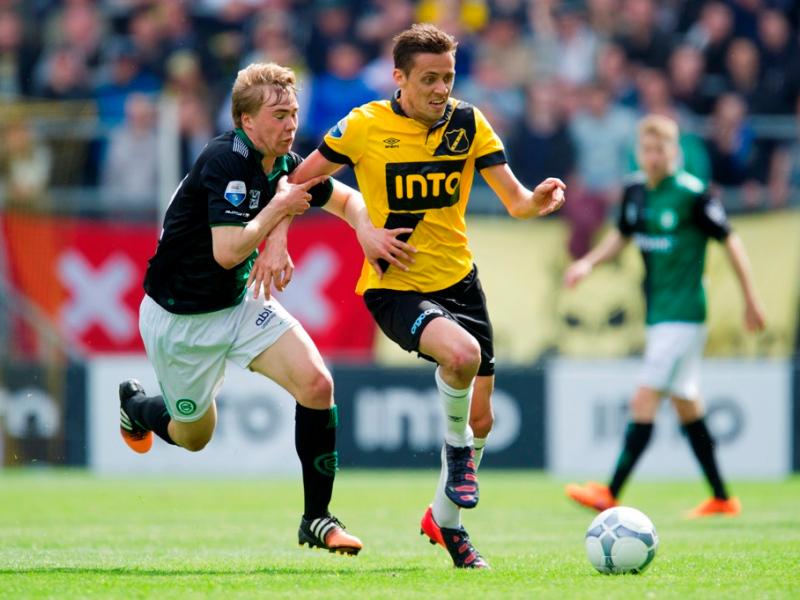 Later in the interview, Matic was asked whether he has received any information from the federation. Uros noted "I talked to players who were in a similar situation as mine. They claimed to have no problems switching national teams. Most people expected my case to be settled months ago, something that would have allowed me to start vs. Belarus back in March. No one expected this process to be stretched this long."
Matic was indeed called up in the initial Macedonian squad for the Belarus game, but that was all for naught as he never showed up since the FIFA clearance didn't arrive. This is really puzzling. Arijan Ademi was capped by the youth AND senior national teams of Croatia, but he quickly received clearance. Obviously, Ademi's appearances for the "A" team of Croatia came in friendlies, thus allowing him to switch. Matic, on the other hand, only played for Serbia's youth national team, not their senior squad, but he still can't get FIFA clearance. Something doesn't look right.
His background is similar to that of Besart Abdurahimi. Besart, who played for the youth sides of Croatia but never their senior team, also got clearance to switch. Meanwhile, there is Matic still waiting to find out when, and if, he will be cleared to represent Macedonia in the future.
To read the whole interview with Matic, click here.