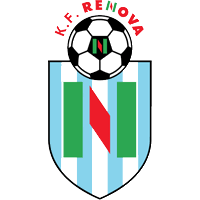 FK Renova from Dzepciste will be the Macedonian representative in the UEFA Intertoto Cup, as the Macedonian football federation didn't give license to FK Vardar from Skopje.
The most famous Macedonian football club and the club with most won trophies, FK Vardar Skopje, will not compete in the European competitions this year. FK Vardar finished on the 4th position, a placement that guaranteed them the Intertoto Cup, but after the many organizational and financial problems the Macedonian football federation didn't give them the license. FK Renova from Dzepciste who finished on the 5th position will be the club to represent Macedonia in this competition.
In the first round, according to the draw, the Macedonian club will face a club from Croatia. NK Osijek finished on the 3rd position in Croatia, but they were not interested for competing in the Intertoto Cup, so Renova will meet NK Rijeka.
First leg matches are played 21 and 22 June 2008 when Renova will travel to Rijeka and the second leg on 28 and 29 June 2008 when Renova will host Rijeka probably on the Gradski stadium in Skopje.