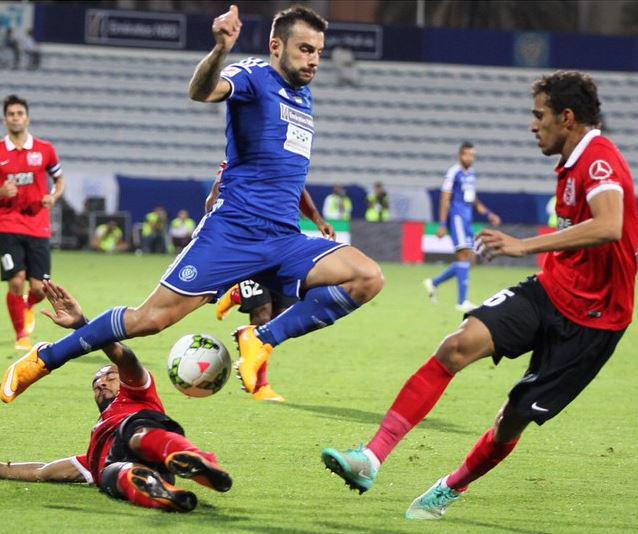 Striker Ivan Trichkovski can look for a new club after he was released from his contract with Al-Nasr.
Al-Nasr plays a league game later today, but Ivan Trichkovski will not be involved since he was released from his contract. As we reported last week, Trichkovski became expendable once Al-Nasr signed Spanish winger Pablo Hernández. He became the team's fourth foreigner which is the maximum number allowed in the United Arab Emirates.
Trichkovski has been removed from Al-Nasr's roster on their official website. We checked last week and he was still listed there under jersey #7, but his name is no longer on the roster. Furthermore, the website of the Arabian Gulf League (updated frequently and where we got our lineup information concerning Al-Nasr games) also reported that Ivan is no longer with the club.
We shall see where Trichkovski winds up and also whether he will reclaim his spot on the Macedonian national team. As a reminder, Ivan made the decision to not represent Macedonia as long as he played in Dubai. He listed scheduling conflicts and the drastic climate differences as the main reasons for his decision. However, Slovakia international Miroslav Stoch also plays his club football in the United Arab Emirates, but he never missed a game for his national team.
Vardar could certainly use Trichkovski since their attack is the team's weak link, but Ivan's first preference may be to stay abroad. Vardar could be a last resort option in the event that he can't find a suitable offer in another country.
Combining both league and cup matches, Trichkovski ended up scoring 6 goals in 19 total appearances for Al-Nasr.