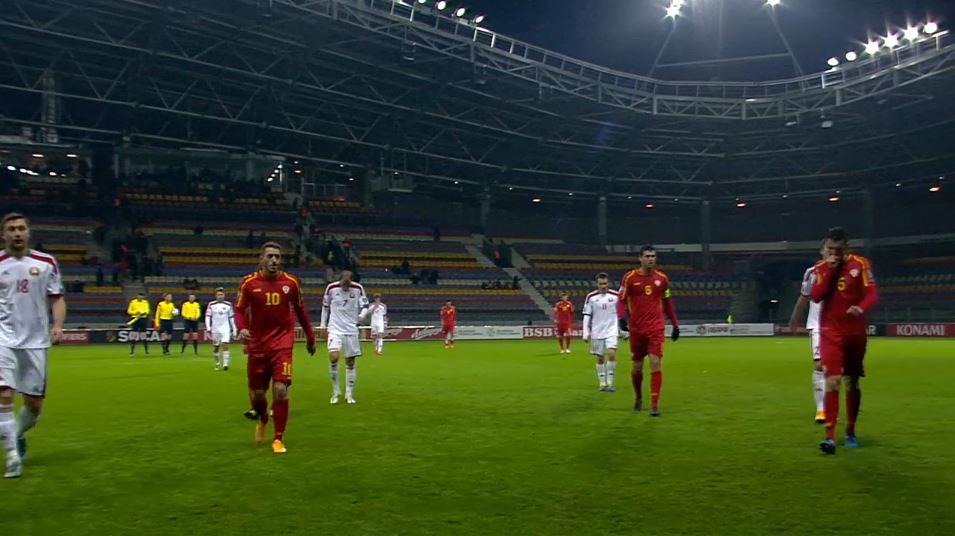 A fitting end that perfectly describes this qualifying cycle for Macedonia: a stale goalless draw to match this stale campaign, securing last place in the group.
If you didn't watch this game, you didn't miss much. Actually, you can be considered lucky since that is 2 hours that we won't get back from watching such anti-football. It was brutal.
It started terribly even before the game. The Belarus federation initially played the wrong Macedonian anthem. It was an embarrassing gaffe that left the Macedonian players wondering what is going on. The players looked around like "what is this" before the right anthem finally started playing. Shameful and amateur mistake by the Belarus federation.
As for the game itself, both teams looked completely out of sorts, acting like they didn't want to be there. There were few chances and it was very difficult to watch. The only noteworthy moments came in the 15th, 57th and 68th minute.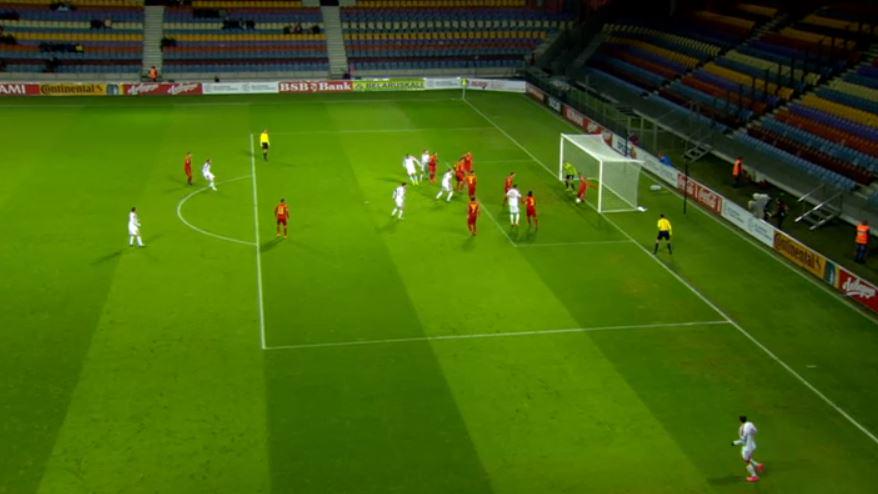 In the 15th minute, Milovan Petrovikj made a good goal-line clearance to prevent a goal. Following a corner kick, the keeper was beat on a strong header, but Petrovikj was there to clear the ball. In the 57th and 68th minute, meanwhile, both Macedonia and Belarus struck the post. Ivan Trichkovski's deflected shot hit the left goal post in the 57th minute, before Belarus rattled the top of the crossbar on a powerful shot in the 68th minute.
Goalkeeper David Mitov Nilsson made his debut for Macedonia and kept a clean sheet. He was not very busy, just like his counterpart on the other end. Ivan Trichkovski returned to the Macedonian lineup for the first time since May of 2014. After the national team retirement of Tome Pachovski, Vanche Shikov captained the side.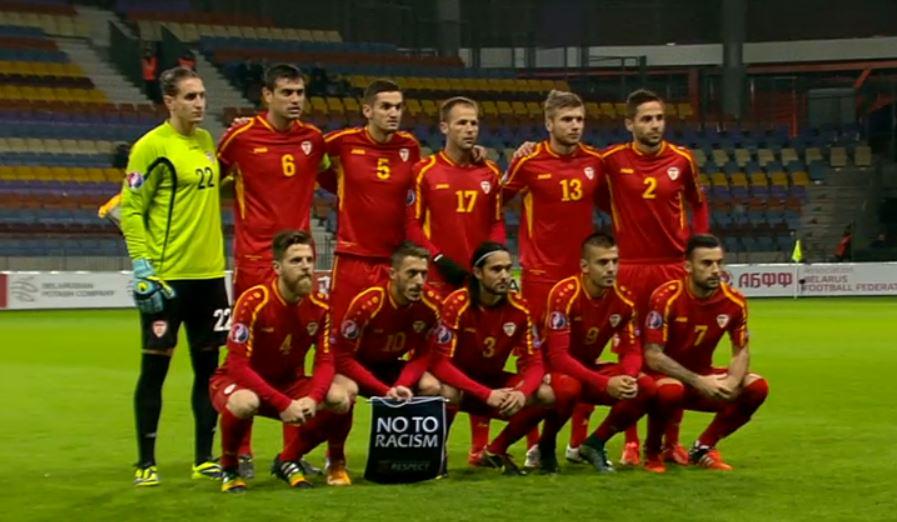 The lack of offense is really alarming. Other than a good stretch from the 55th-60th minute, Macedonia did nothing in attack. It was painful, not being able to create chances or do anything. Drulović had Trichkovski on the left wing, Agim Ibraimi in the #10 role, Vladica Brdarovski on the right wing and Aleksandar Trajkovski in center-forward. So, Brdarovski, the backup right-back at Vardar, was somehow chosen to start at right wing. It truly is baffling.
Highlights:

With this result, Macedonia officially finished in last place. Luxembourg also lost, meaning both them and Macedonia accumulated 4 points in the ten qualifiers. However, Luxembourg held the head-to-head tiebreaker (it was 3:3 in the two meetings, but Luxembourg scored more away goals).
Macedonia: Nilsson – Ristovski, Shikov, Mojsov, Zhuta – Stjepanovikj (84′ Alimi), Petrovikj – Trichkovski, Ibraimi (86′ Nestorovski), Brdarovski (73′ Abdurahimi) – Trajkovski.