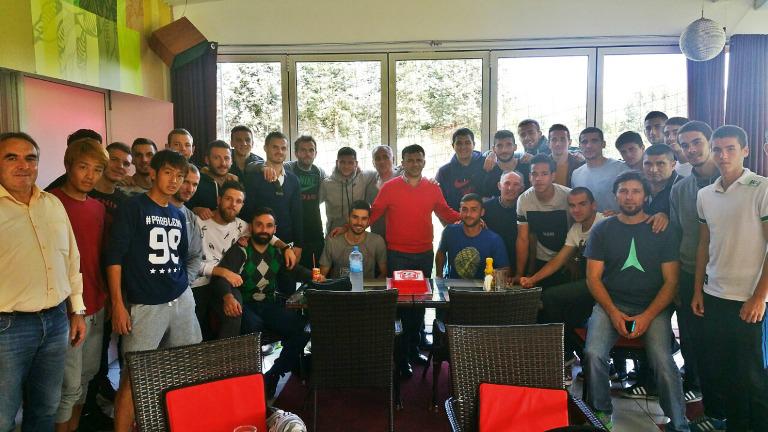 Igor Angelovski passed the necessary tests to finally be awarded a UEFA Pro License on Monday.
Rabotnichki head coach Igor Angelovski, also the manager of Macedonia for the time being, received his UEFA Pro License earlier today. That license is required by UEFA for a coach of any club or national team in Europe.
Angelovski entered the coaching ranks unexpectedly. He used to be the sporting director at Rabotnichki before being appointed manager by club president Dragan Popovski in the middle of 2013. He did not possess a UEFA Pro License at that time. That remained the case for the next two-plus years, until now.
So, even though Rabotnichki made a deep run in the Europa League qualifications this summer, Angelovski will not get official credit for that in the UEFA records. Instead, one of his assistants, Tomislav Franc, was actually listed as the head coach by UEFA since Franc did have a Pro License.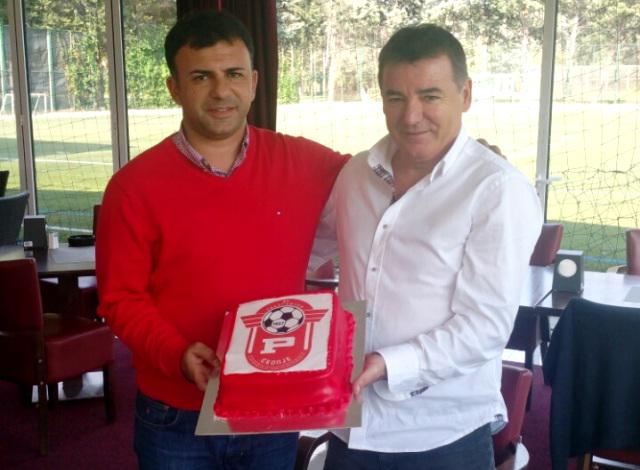 After being awarded the Pro License, Angelovski held a celebration where he was presented a cake by Rabotnichki. The players from the club showed up to extend their support. Interestingly, in the photo at the top, the two Japanese players of Mladost Carev Dvor (on the left of the picture) were also present.
This license also means that Angelovski will now be eligible to coach the national team. If he is kept on beyond the two November friendlies, then Angelovski will face no hurdles from UEFA in overseeing Macedonia. Whether he becomes the permanent solution will be known by the end of the calendar year.
In other news, Rabotnichki (fkrabotnicki.com) and Vardar (fkvardar.mk) launched redesigned websites on Monday. That is a positive step and hopefully more teams across Macedonia will begin to introduce websites.