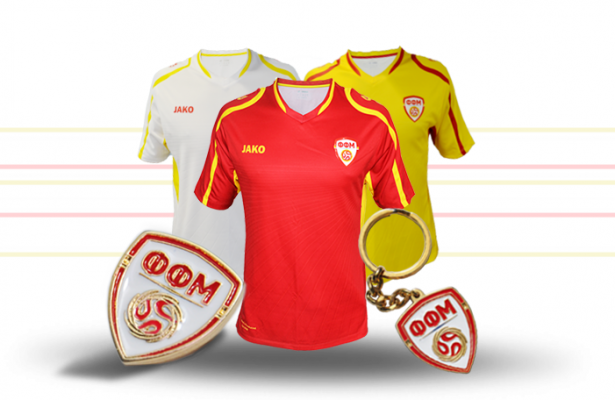 Earlier today, the Football Federation of Macedonia (FFM) finally launched its fanshop site that's been in the works for months.
One of the biggest complaints over the years has been the inability of Macedonian football fans to purchase the national team jersey. We always receive many questions on this topic, but that's outside of our control since FFM is responsible for that.
While Puma was the longtime sponsor of the national team, purchasing an original Macedonian jersey was not possible. There was nothing on Puma's website when you searched for a jersey as they probably felt the demand would not be high to purchase a Macedonian jersey.
That was one of the main reasons that FFM decided not to renew its partnership with Puma, and instead choose Jako as the new company to provide the Macedonian jerseys. Jako, a smaller company from Germany, offered the Macedonian federation more flexibility. At the press conference to announce the deal, FFM president Ilcho Gjorgjioski mentioned that purchasing a jersey would now be possible under Jako.
On their website at ffm.mk, the Macedonian federation advertised that a fanshop site was coming with the word SOON. Well, that soon extended to multiple months, but finally the fanshop site was launched earlier today just in time for Christmas shopping.
The web address of the fanshop site can be accessed at http://www.fanshop.ffm.mk/.