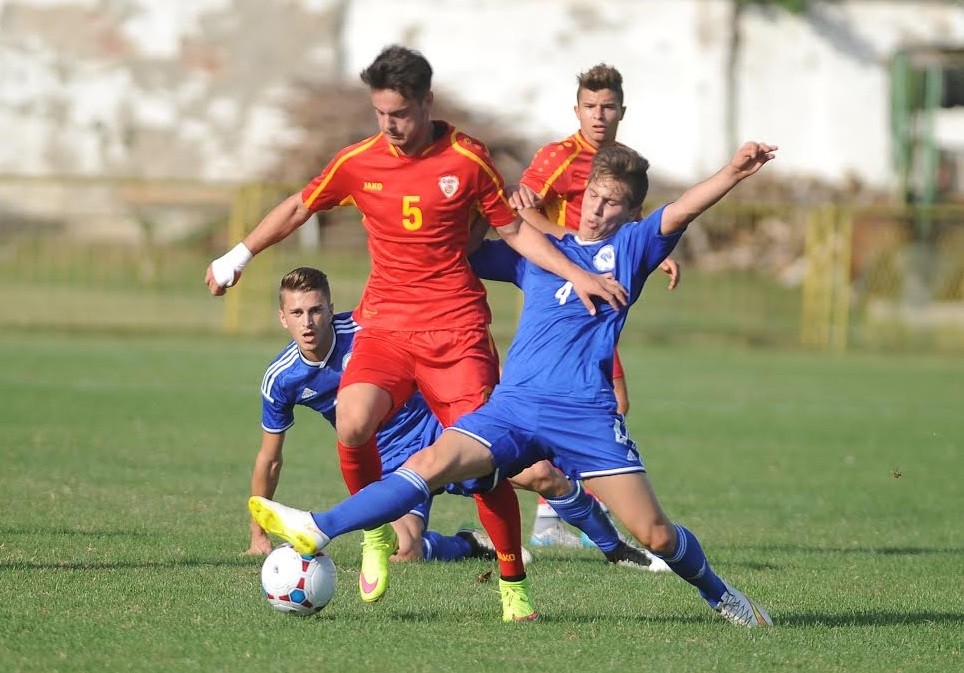 The U19 national team celebrated a 4:1 win over Bosnia, rebounding from the 5:2 loss in the first friendly.
The 5:2 defeat in the first match was a complete letdown and the manager put his players on notice, especially the defense. Several changes were made there and the players responded with a much better performance. Macedonia U19 won by three goals this time, defeating Bosnia 4:1. There were four different scorers on the goals. Valentin Kochoski and Emil Abaz scored on shots from inside the area, Davor Zdravkovski netted directly from a free kick, while Petar Petkovski converted a penalty. Bosnia's lone goal came after a questionable penalty in the 1st half. It was a fully deserved win in the end.
Highlights:
These two games against Bosnia-Herzegovina were the last tests before October's EURO qualifiers. Macedonia will host the U19 qualifying tournament from October 7-14 when they will face England, Italy and Finland.
Gjorche Petrov stadium in Skopje
Macedonia U19 – Bosnia-Herzegovina U19 4:1 (1:1)
Goals: 21′ Valentin Kochoski, 47′ Davor Zdravkovski, 48′ Emil Abaz, 55′ (pen) Petar Petkovski – 32′ (pen) Elvedin Herić
Macedonia: Bobi Celeski; Slobodan Bocevski, Kristijan Karanfilovski, Stefan Jevtoski (33′ Shaip Tela), Nehar Sadiki, Emil Abaz, Davor Zdravkovski, Petar Petkovski (c) (80′ Sasho Shoposki), Valentin Kochoski (10′ Martin Hristov), Stefan Lazarevikj (75′ Burim Avdulahi), Remzifaik Selmani (75′ Matej Cvetanovski).
Bosnia-Herzegovina: Avdo Spahić; Advan Kadušić, Omar Pašagić (55′ Edvin Rastoder), Ajdin Redžić, Kemal Osmanković (c) (46′ Ismail Duraković), Vladimir Kremenović (60′ Daniel Čikarić), Elvedin Herić (55′ Kerim Palić), Hamza Čataković (46′ Deniz Žerić), Darko Jović (46′ Zinedin Mustedanagić), Dejan Glišić, Tomi Nikić.
Yellow cards: Jevtoski, Zdravkovski (M), Redžić, Mustedanagić, Radelić (B)
Red cards: 70′ Nikić (B)
Referee: Faton Mustafi (Macedonia)