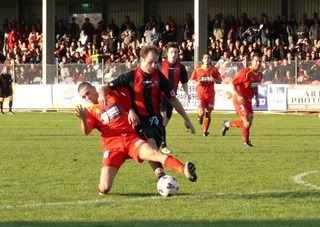 Macedonian Australian clubs Preston Lions and Altona Magic played the Round 4 in the Victorian Premier League. Preston drew at home, while Altona got another win.
Preston Lions 2 – 2 Heidelberg United
This match was played in conditions that reached 40 C+, which required the players to take two drink breaks during the game. However the quality of the football was decent. Heidelberg gained the early advantage in the game after two simple defensive errors by the Preston defence, gave Heidelberg a comfortable 2 – 0 lead. However, the tempo of the game changed after the introduction of Blaze Georgioski. Preston began to slowly gain momentum and managed to score, firstly from a looping shoot that went straight over the goalkeepers head. Then Preston's second goal came after some good passing, that only required a tap in. Preston should of scored at least 2 more goals in closing minutes of the game.
Altona 2 – 0 Western Suburbs
Altona had a easy victory over Western Suburbs after goals from Henry Fa'Arodo and Michael Curcija
Football Federation Victoria – FOXTEL CUP

1

Richmond

4

3

1

0

14

3

11

10

2

A.I.S

4

3

1

0

11

5

6

10

3

Melbourne

Knights

4

2

2

0

8

4

4

8

4

Altona Magic

4

2

2

0

6

3

3

8

5

Oakleigh Cannons

4

2

2

0

4

2

2

8

6

Coburg

Utd

4

2

1

1

7

4

3

7

7

Green Gully Cavaliers

4

2

1

1

2

2

0

7

8

Heidelberg

Utd

4

1

2

1

4

4

0

5

9

Preston

Lions

4

1

2

1

5

8

-3

5

10

South Melbourne

4

1

0

3

7

5

2

3

11

Western Suburbs

4

1

0

3

1

10

-9

3

12

Frankston Pines

4

0

1

3

4

7

-3

1

13

Whittlesea Zebras

4

0

1

3

3

9

-6

1

14

Fawkner Blues

4

0

0

4

2

12

-10

0