For the first time in 2010, for the first time after Macedonia got the new qualifications group, the national team is together again and will play a friendly match.
The opponent for is not unknown. Macedonia has already played one match against Montenegro, when in Podogorica were defeated with 2-1, when Katanec was still in charge. Now, opportunity rises for payback and Macedonia has the chance to set the record straight. The team is together already, a training has been held, the atmopshere is good and everyone expects a victory.
Montenegro will be without Jovetic from Fiorentina, but the stars such as Vucinic and Vukcevic will lead their team. Macedonian team is pretty much well-known with the only new name in Aleksandar Todoovski, right back from Serbian Rad. Although this is only a friendly match, Macedonia wants the first win in the new year, but question is how much support will the national team receive from the fans, considering the match will be played on Wednesday, at 14.30 CET and many fans have complained on tickets' high costs.
Match will be played on national arena Philip II of Macedon with live broadcast on Macedonian national television. Main referee will be Albano Janku from Albania. Bookies have put Macedonia as small favorites with average odds of 2.00 for the hosts.
U21 with a test as well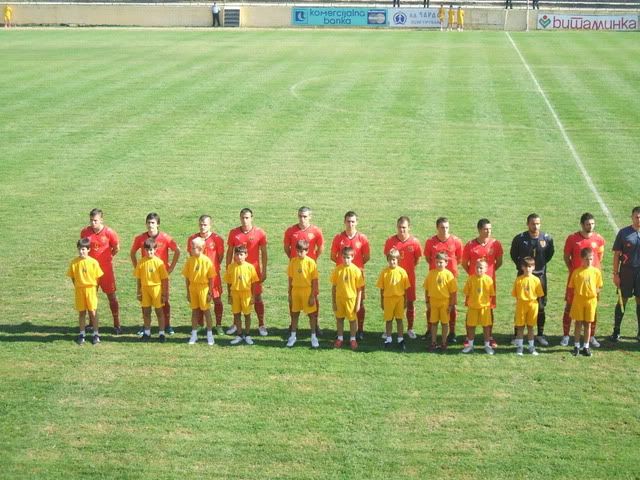 Besides the seniors, U21 national team will also have a test against the proper Serbian team. Coach Babunski has selected the squad, left out Ivanovski and Nestorovski – two of the most talented footballers of their generation. Serbian squad is really strong and this will be a real challenge for the Macedonian youth team. This match will be played at 12.30 CET on Boris Trajkovski stadium in Madzari, Skopje.