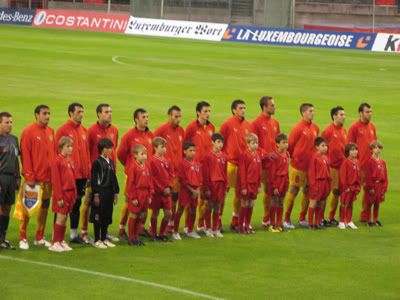 With a good performance that lasted only for one half and a victory over the 152nd ranked Luxembourg that can bring only a small motivational boost and nothing else, Macedonia finished the preparations for the World Cup qualifications.
The match started well for Macedonia and with the early goal scored by Pandev, Macedonia were up by one. Throughout the whole first half Macedonia were the better team, but the hosts had couple of good chances. Unfortunate for them, they did not used them. In the second half, coach Katanec used the 5 subs he had on the bench, but the overall impression from the second part is that the tempo of the match slowed down and the motivation for macedonian players did not seemed to be on highest level. Maybe that is the reason Macedonia conceded a goal.
Once again Katanec' mistake was confirmed today with calling only 18 players for a friendly match. With the two injured players before the match and Katanec's stubborness by not calling up other players, Macedonia traveled to Luxembourg with only 16 players. Ten minutes before the end, Ilco Naumosko got injured and left the pitch, but because all five sibtitutions were used before, Macedonia continued the match with only ten players.
Nevertheless, the victory was good and it will serve as a morale boost for the players before the two upcoming matches against Scotland and Netherlands.
'I think we've showed maturity in our play and ability to play smart football. We've made the opponent to do all the job and all we were doing was simply punishing for their mistakes. It is a good thing to win before the beginning of the qualification tournament because that way we can show we can have a winning approach to the games and that can be decisive before the two matches against Scotland and Netherlands' – said coach Srecko Katanec in a statement after the match reported on the official website of the football federation of Macedonia.
The same source gives us Goran Pandev's post-match statement: 'We've played excellent in the first half. I am happy I've scored 2 goals, I could have completed a hat-trick. Nevertheless, we've played a good match. We've showed that we can work well as a team and we can win against teams that are inconvenient. This victory can prove a lot before the start of the qualifications for the 2010 World Cup.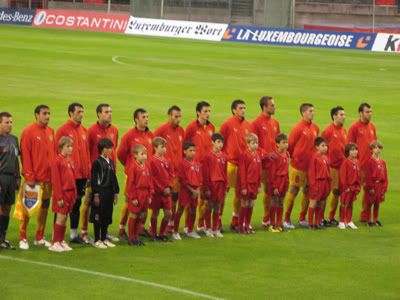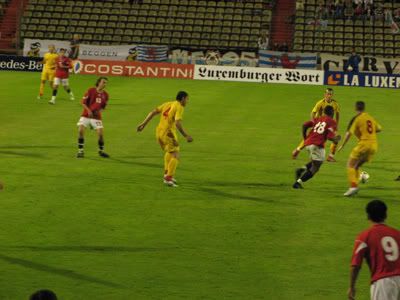 Photos by Geoff Thompson, Station.lu