Another Macedonian player has moved to Serbia this summer, the latest transfer involving Aleksandar Lazevski to Mladost Lučani.
Beginning this season, players from the former Yugoslavia no longer count as foreigners in Serbia. There was a foreigner limit before that, but this new rule has had a huge impact as numerous Macedonians have moved to Serbia over the past month. The latest to do so is Aleksandar Lazevski, marking a return to that country for him.
Lazevski was actually born in Serbia and possesses both a Macedonian and Serbian passport, so he would not have counted as a foreigner even under the former rules. However, Lazevski does represent Macedonia at international level. He was a national team regular 2-3 years ago, but has now become a fringe player. His last call-up came way back in September of 2013.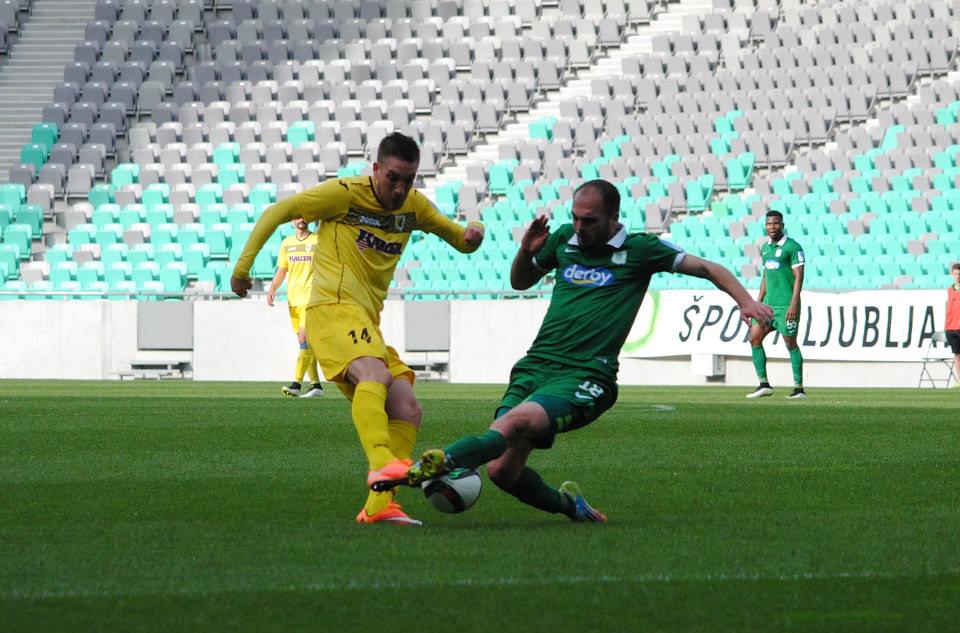 Mladost Lučani will be Aleksandar's fourth team in Serbia after Teleoptik, Partizan and Rad. He moves there as a free agent after his brief spell with Olimpija. Lazevski only spent six months in Slovenia before Olimpija decided not to re-sign him. This transfer got done just before the start of the new season.
The first game for Mladost Lučani will be on Saturday, July 18, when they face Jagodina. Lazevski will become teammates with Tome Kitanovski who joined Mladost earlier in the summer.