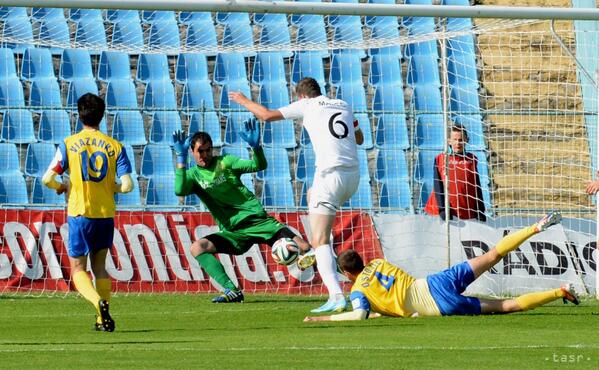 Even though Košice's own website reported that Darko Tofiloski had transferred to Tours, that has proven to be false. He hasn't been signed at this point.
Goalkeeper Darko Tofiloski had been heavily linked with French second division club Tours since early last month. Numerous newspapers in Slovakia reported that Tofiloski was supposed to move there, but we played it safe and did not report anything since it was just speculation. Then, on 3 January of this year, Košice's own official website published an article stating that Tofiloski had reached terms on a three year agreement with Tours.
Once that transpired, we felt comfortable enough to write an article on this site about his transfer to Tours, citing what was on Košice's website. However, in what is a head-scratcher, Tofiloski has NOT signed a contract with Tours at this point.
This is what Alexandre Bertrel, a digital manager for Tours, had to say when asked why Tofiloski's name is nowhere to be found on the club's website, "Darko was with our team for a two day observation, but he is no longer here. We have not signed a contract with him. At the moment I have no further information."
What we do know is that Tofiloski is currently in the city of Prilep, his hometown. That's based on Facebook messages that displayed his location, including one that was posted yesterday. We are friends with Tofiloski on Facebook and wrote to him for comment, but he hasn't responded at this time.
It remains unclear where Darko will end up. Košice has already begun winter preparations by testing out new keepers, so returning there is very unlikely. Plus the club has serious financial problems. Meanwhile, the transfer market in France lasts until the end of this month, but the odds are very slim that Tours will now sign him. He already left without a contract after being with them for two days, so it doesn't seem probable that his future team will be Tours.