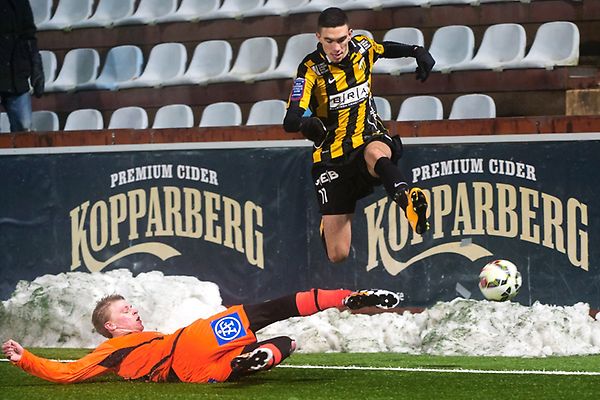 Macedonia U19 member Daniel Krezikj has been promoted to train with the first team of Swedish club Häcken.
Over the past year or so, the Macedonian federation has placed a big emphasis on recruiting young players from abroad (who obviously possess some connection to Macedonia) about representing the various national teams. One of those players was Daniel Krezikj, an 18-year-old who played for the youth teams of Swedish top division side Häcken. Last year, he debuted for the Macedonian U19 national team, while also being one of the top players on Häcken U19.
This winter, prior to the 2015 season in Sweden, Krezikj has been promoted to train with the first team. He has also played in two friendlies (thus far) for the senior club during their preparations. As a reminder, Häcken also features left-back Leonard Zhuta, formerly capped by the U21 national team of Macedonia.
Couple of days ago, we reached out to Krezikj to congratulate him on his promotion and also to learn how long he has been training with the first team. This was his response:
Krezikj plays on the wing and described his speed and one-on-one abilities as his biggest strengths on the team's website.