Vlatko Grozdanoski's excellent performances in the Serbian league for FK Vojvodina motivated us to book our trip to Novi Sad and spend a day with one of the most talented Macedonian midfielders.
We met Vlatko in one of the popular cafes in the center of Novi Sad. Right from the first moment we noticed Vlatko's popularity in Novi Sad. For 3 months while he is in FK Vojvodina he managed to get many fans, especially between the female fans of FK Vojvodina. We already knew about his popularity between the girls and teenage girls from Cyprus even formed the "Vlatko-mania" fan club, so it was inescapable for us to start the conversation with question about the girls in Novi Sad.
– My favorite girls are the Macedonian girls and I enjoy my visits back home in Macedonia when I have the chance to see all my friends. I enjoy the company and communication with Macedonian girls who are very relaxed. But I also can't resist to the girls from Novi Sad who are well known as the most beautiful women in Serbia (this was litigious issue because in your reporter's opinion, Belgrade's girls are more beautiful, but we'll let Vlatko convince us during our next visit when he'll take us to see Novi Sad's nightlife).
But it's not just the female fans. As we saw, Vlatko is very well accepted by FK Vojvodina's supporters, who as Vlatko told us are one of the most loyal football fans.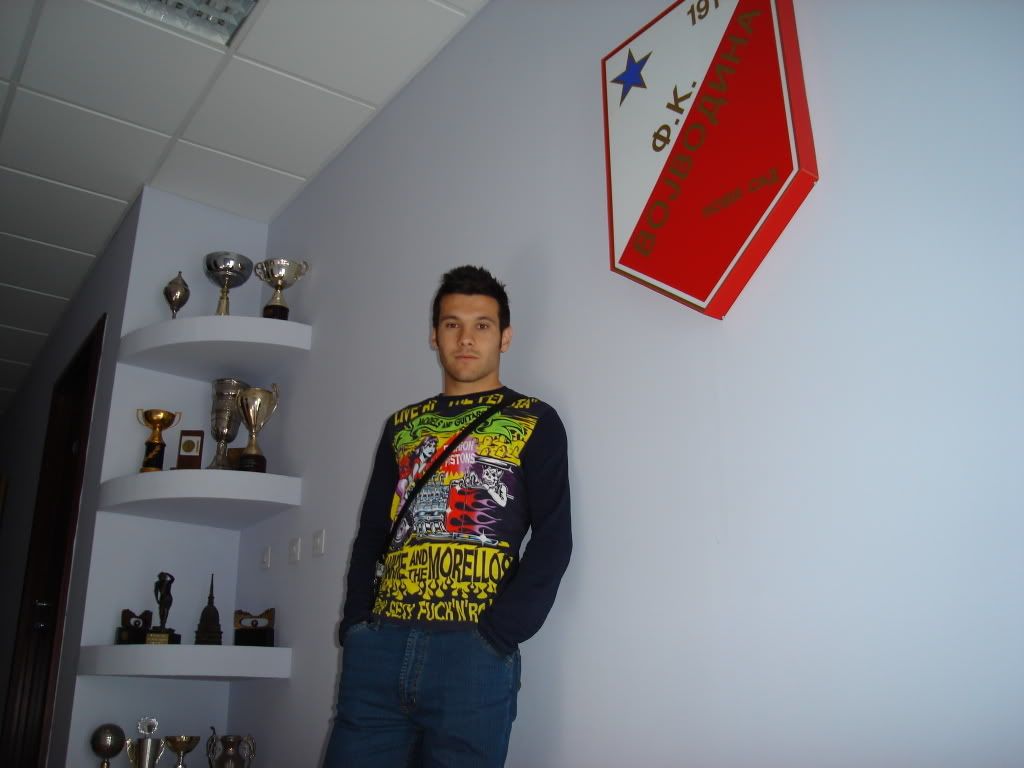 After the morning coffee drank in the center of Novi Sad next to the beautiful cathedral, Vlatko started our tour to Novi Sad. We entered his BMW and our first stop was FK Vojvodina's training center named as one of Vojvodina's most popular former players – Vujadin Boskov. It didn't took us long to see the big difference between the Macedonian and Serbian football conditions. With several training pitches, fitness center, trophy room, press center, restaurant, rooms for the players… Vojvodina's training center in the Veternik area is fantastic training center, equal to the ones the big European clubs own and a center that the Macedonian clubs dream for.
Vlatko Grozdanoski is only 25 years old, but with long international experience. He started his professional career on only 16 years in FK Cementarnica from Skopje and in 1999 he moved to FK Vardar. In 2004 he started his international career when he moved to Cyprus in AC Omonia from Nicosia. After the 3 very successful seasons on Cyprus, where in 2006/07 he was named as best young foreigner, in January 2008 he moved to the famous Serbian club FK Vojvodina from Novi Sad. Knowing his big experience, we asked him to make a short comparison of the football in Macedonia, Cyprus and Serbia.
– Macedonian football is very far behind the football in Cyprus and Serbia on organizational level. Macedonia has talented young players but they have no conditions for improvement. A lot has been invested in the Cypriot football. Omonia has yearly budget of 6 million euros, my current club Vojvodina has budget of 3 million euros and my former club in Macedonia, Vardar has budget of 400.000 euros. All that investments will return by selling players in foreign leagues. Only this summer Vojvodina earned 5 million euros by selling 5 players. Macedonian clubs need investments if they want successes, but in the Macedonian league only Rabotnicki has stable longterm sponsor, said Vlatko.
With hundreds of played matches for his clubs and many international matches for all Macedonian national teams starting from the U16, including 35 matches for the senior Macedonian national team, we asked Vlatko about his favorite match and goal in his career so far.
– My favorite match is the one when with Vardar we won with 1:2 away to CSKA in Moscow in the qualifications for the Champions League. My favorite goal is the one that I scored against Turkey in Skopje, which was my first goal for the Macedonian senior national team.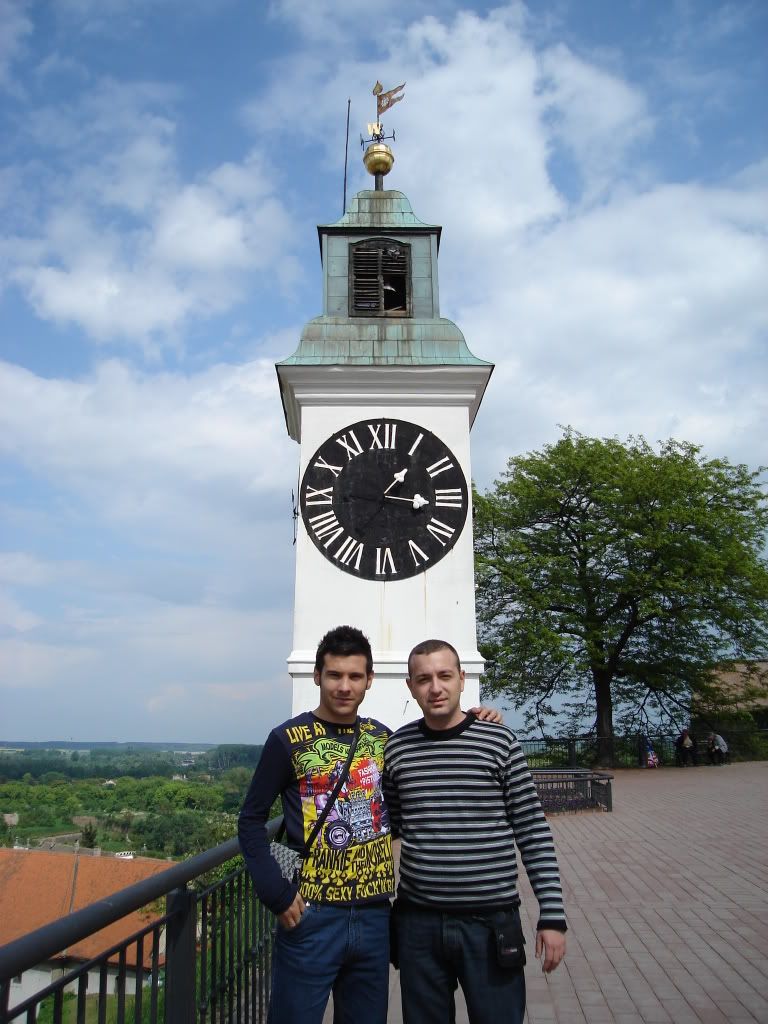 Our tour continued on FK Vojvodina's stadium and the inevitable part of a visit to Novi Sad, the famous Petrovaradin fortress. There we talked about his future plans and expectations.
Where do you see yourself in the future?
– You never know what will the future bring. I just want to be healthy and I wish one day to play in the one of the four best leagues in the world – Italian, English, German or Spanish league.
A new qualification period is in frot of us. It starts with the friendly against Poland. What are your expectations?
– I expect us to have good preparations before the beginning of the qualifications. A good result on the friendly against Poland will be our additional motivation for the qualifications because I think that we can do something in this qualifications. We don't need to fly high, but I think that with a little luck, we can achieve something more.
It was time for us to thank Vlatko Grozdanoski for his great hospitality and say good bye until our next meeting but we wished Vlatko that next time we visit him, he'll will be on other location… Italy, England, Germany or Spain.