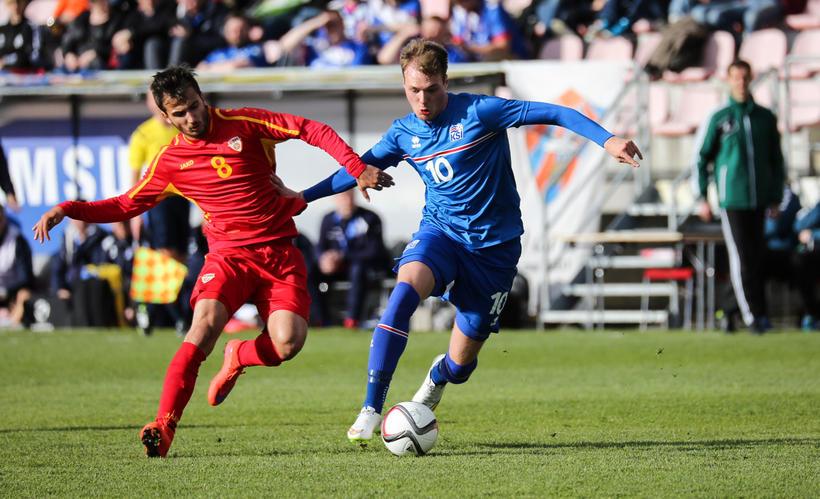 A twelve minute lapse in the 2nd half saw Macedonia U21 open its new qualifying campaign with a 3:0 loss to Iceland.
Tough start for Macedonia U21 in the 2017 edition of the European U21 qualifications. This generation, a team that has not lost since Blagoja Milevski was appointed manager, suffered a disappointing 3:0 loss to Iceland U21.
Iceland is certainly a quality opponent, but there was so much excitement about this U21 group for Macedonia. This result dampens some of the momentum, but you can't dwell on this result. The team will need to move on and focus on the remaining games in the group.
Macedonia U21 created the first quality chance in the 8th minute. After a good pass, the ball found Marjan Radeski in a good position. However, Radeski was indecisive and hesitated for a moment, thus allowing the Iceland defense to block his shot out for a corner. Iceland had several dangerous moments in the 1st half after that Radeski chance, but none of their efforts tested Damjan Shishkovski. Instead, their best opportunities went narrowly wide of the goal in the opening half.
The 1st half showed that both teams appeared to be evenly matched, but that changed after the break. Macedonia actually opened as the brighter side in the 2nd half, but then Iceland would score three goals in a 12 minute stretch.
The first goal came in the 55th minute on a header following a cross from the left hand side, the second goal came on a shot from inside the area, while the third goal came after a short corner when an Iceland player dribbled past a Macedonian opponent before slotting a shot to the back of the net from a tight angle.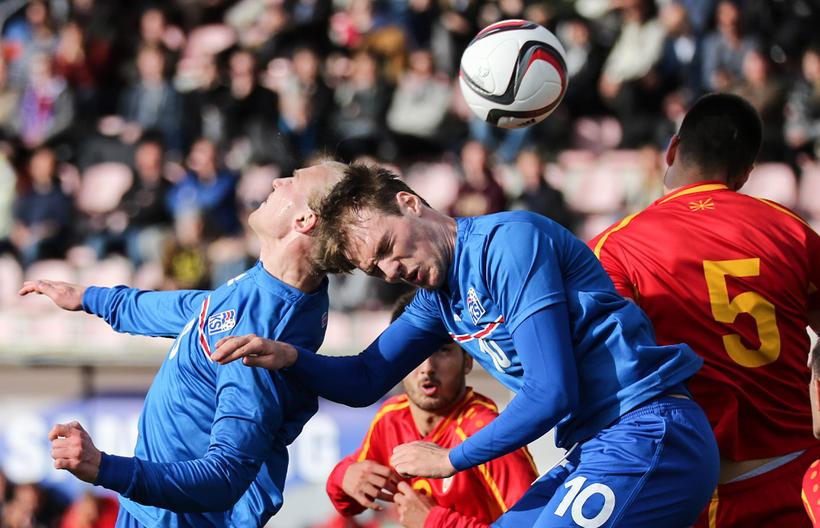 It was a disastrous lapse in concentration that led to the three goals. Macedonia seemed stunned and could not recover for the remainder of the game. Substitute Jasir Asani had the best chance for Macedonia in the 2nd half, but he too was indecisive before his shot was saved.
Iceland nearly made it 4:0 in the 90th minute, but Shishkovski made a good stop to deny the goal.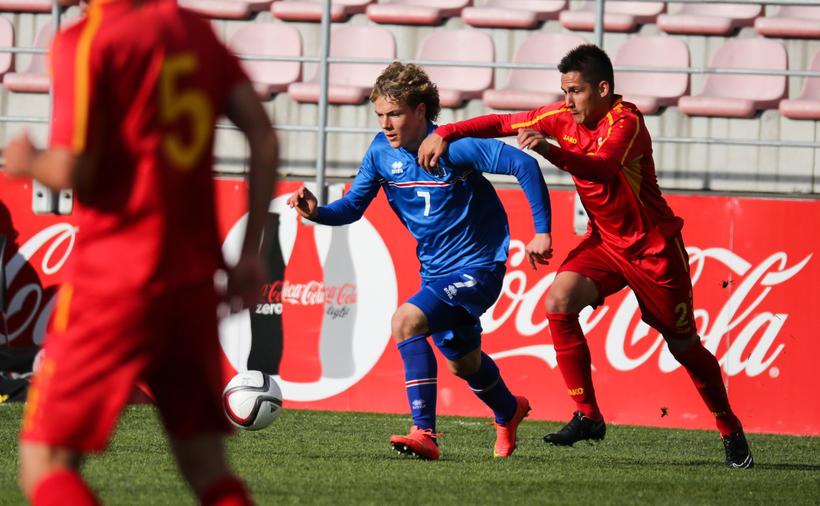 Overall, the result speaks for itself. It can be said that Macedonia played well for long stretches of the game, but a match is 90 minutes long and the only thing that counts is the result. A 3:0 loss is a terrible start to these new qualifications, but the players must regroup and remain confident in themselves. After all, the qualifying cycle is a marathon, not a sprint.
To view video of the three goals, click here.
Macedonia U21 lineup: Shishkovski; Ristovski, Velkovski, Zajkov, Demiri; Mustafov (88′ Markoski), Nikolov; Nafiu (65′ Asani), Da. Babunski, Pivkovski (79′ Do. Babunski); Radeski.