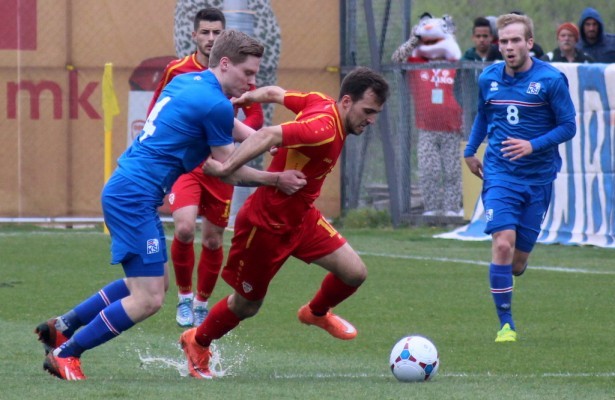 Macedonia failed to beat Iceland and clinch important 3 points, France seized the occasion and with a win over Scotland took over the table top.
A goalless draw was played on Thursday between Macedonia and Iceland in the Group 3 of the 2017 EURO qualifiers. Macedonia was the better team in the first half, created some chances but the Icelandic defence was well organized. In the second half the visitors were slightly better and could have opened the scoresheet, but eventually the game ended with the most unpopular result. It must be noted that the pitch wasn't in good conditions for a normal play since it was covered in water due to the heavy rains.
Match report here. Group standings here.
Later the same day France hosted Scotland and celebrated a 2:0 win thanks to the brace of Sébastien Haller. With Iceland playing a draw, now France took over the table top.
In the next matchday Macedonia travel sto France in what seems like a decisive game for the young Macedonians. The game will be played on Monday at 21.00 CET at the MMArena in Le Mans. The next day Scotland hosts Northern Ireland.