With three losses from three games, Macedonia closed the qualifying cycle with more disappointment.
The qualifier against Finland was only important for the visitors since they were still alive. They needed a lot of help, but they still mathematically had a chance. After a scoreless 0:0 draw at the half, Finland responded with two goals by the 70th minute. Macedonia would grab one goal in the 84th minute when captain Petar Petkovski converted a penalty Macedonia, but that was not enough. Macedonia lost again to stay without a point from the three games.
Calvin N'Sombo, a player of Macedonian origin as his mother is from Strumica, did not get an opportunity to play for Finland as he stayed on the bench.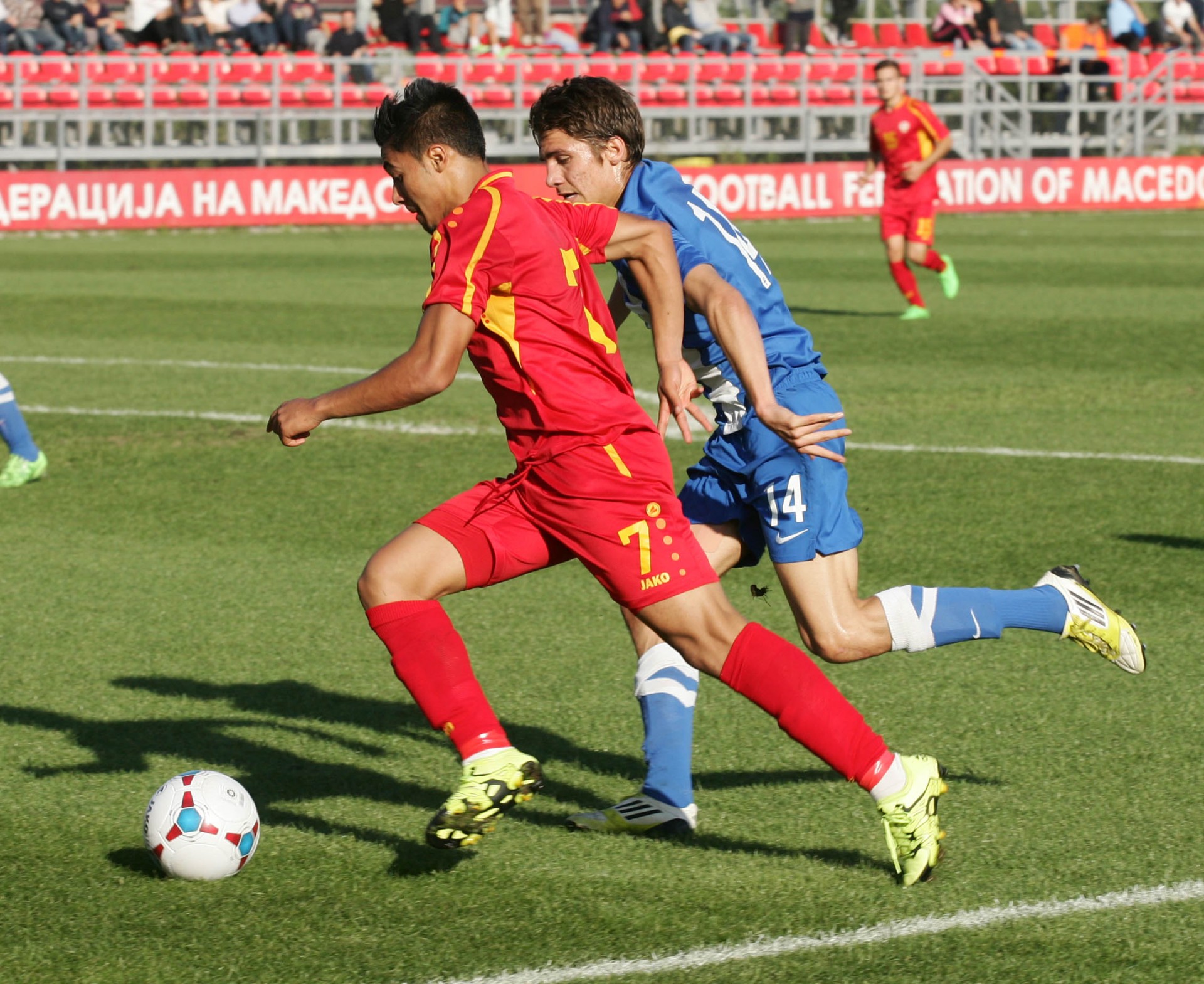 In the other fixture, England and Italy played a 0:0 draw. Both teams only needed a draw to advance, so there was not much effort. So, England and Italy advance in the Elite Round by finishing in the top two.
Petar Miloshevski training center in Skopje
Macedonia U19 – Finalnd U19 1:2 (0:0)
Goals: 84′ (pen) Petar Petkovski – 56′ Roni Peiponen, 69′ Oskari Jakonen
Macedonia: Filip Ilikj; Hristijan Karanfilovski, Stefan Jevtoski, Shaip Tela, Slobodan Bocevski; Petar Petkovski (C), Davor Zdravkovski, Burim Avdulahi (85′ Sasho Shoposki), Emil Abaz (60′ Remzifaik Selmani); Valentin Kochoski, Martin Hristov (71′ Matej Cvetanoski).
Finland: Hugo Keto; Nicholas Hämäläinen, Leo Väisänen (11′ Mikko Pitkänen), Akseli Kalermo, Roni Peiponen; Fredrik Jensen (54′ Kaan Kairinen), Lauri Ala-Myllymäki (C) (73′ Aatu Laatikainen), Mikko Kuningas, Ilmari Niskanen; Oskari Jakonen, Aleksis Lehtonen.
Yellow cards: Jevtoski, Kochoski (M), Peiponen, Kairinen (F)
Red cards: 88′ Jevtoski (M)
Referee: Nicolas Laforge (Belgium)
Assistants: Karel De Rocker (Belgium), Kemal Yilmaz (Turkey)
Fourth official: Mete Kalkavan (Turkey)
Final standings:
| | | | | | | |
| --- | --- | --- | --- | --- | --- | --- |
| Group 4 | MP | W | D | L | GD | P |
| England | 3 | 2 | 1 | 0 | 3:0 | 7 |
| Italy | 3 | 1 | 2 | 0 | 4:3 | 5 |
| Finland | 3 | 1 | 1 | 1 | 3:3 | 4 |
| Macedonia | 3 | 0 | 0 | 3 | 3:7 | 0 |