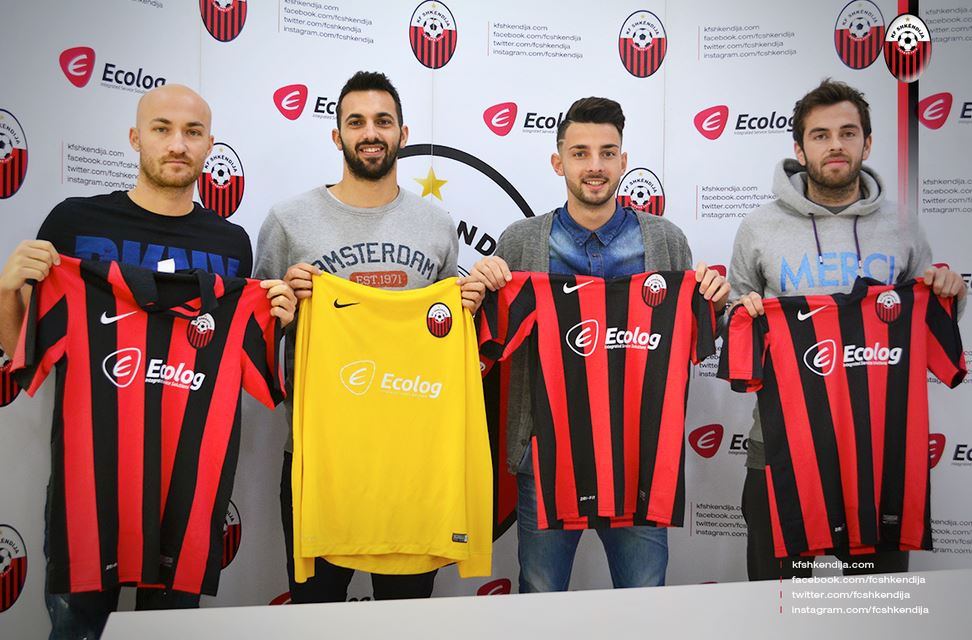 Delving into the winter transfer window, Shkendija announced the addition of four players on Monday.
Midfielders Stephan Vujcic and Nderim Nedzipi, goalkeeper Kostadin Zahov and left-back Alem Merajic were the players signed by Shkendija. Nedzipi returns to the club where he is a fan favorite, Vujcic and Zahov are proven players in the Macedonian league, while Merajic comes from Bosnia.
Shkendija was looking to strengthen midfield since Ferhan Hasani is expected to miss the rest of the season. Adding Nedzipi and Vujcic accomplishes that by giving them more quality and depth. Nedzipi can play the #10 role, while Vujcic is a versatile midfielder who has been a solid performer for Rabotnichki in recent years.
Zahov, on the other hand, was added to provide competition to keeper Marko Jovanovski. Zahov has been a fixture in domestic football as he has played for several clubs, the last one being Bregalnica.
As for Merajic, he is a young left-back that comes from Olimpic Sarajevo in Bosnia. Ardian Cuculi is the starting left-back for Shkendija, but he can also play center-back as well. The thinking is if Merajic does well in trainings and friendlies this winter, then Shkendija could permanently move Cuculi inside. Merajic is quicker and faster than Cuculi, and might be better suited for the left-back position.