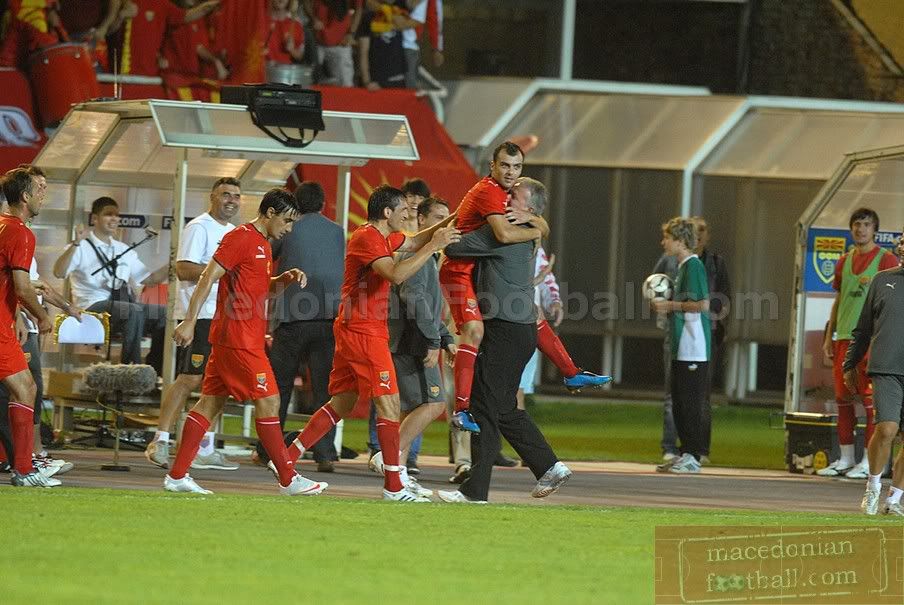 Macedonia will play against Iran today in the quest for 3 consecutive wins in a row. After Canada, the next challenge is Iran – another friendly match in a FIFA period.
Following the excellent 3-0 victory over Canada, Iran is the new challenge for the Macedonian national football team. After the two wins, against Qatar and against Canada, Macedonia will have a go for a 'hat-trick'.
Except Ilco Naumoski and Igor Mitreski, all other players that played against Canada have travelled to Iran. Gligor Gligorov and Filip Ivanovski were added to the squad. The first one will have the debut, Filip already has played for the national team.
Iran have failed to qualify for the world cup 2010, but have an important match on Sunday against Jordan away in the Asian Cup 2011 qualifiers. Iran have made two appearances recently in world ups – the 1998 and 2006. Their coach is Afshin Ghotbi – he has been coaching them since April, 2009 and has a score of 4 wins, 3 draws and 2 defeats. Iran play their home games on the Azadi Stadium – a spectacular arena that has a capacity of 98.000.
Iran are favorites for the match according to online bookmakers which price them at 1.75, while Macedonia's win pays at 4.00. Iran and Macedonia have met once so far in 2000 in a friendly match and Iran celebrated a 3-1 win back then. This match will be played at 15.30 CET.